Developing a vision for generations.
The overall goal of the Iowa Great Lakes Beautification Initiative is to create an environment that will preserve and enhance the sense of place that has made the area surrounding the lakes a destination for generations of people.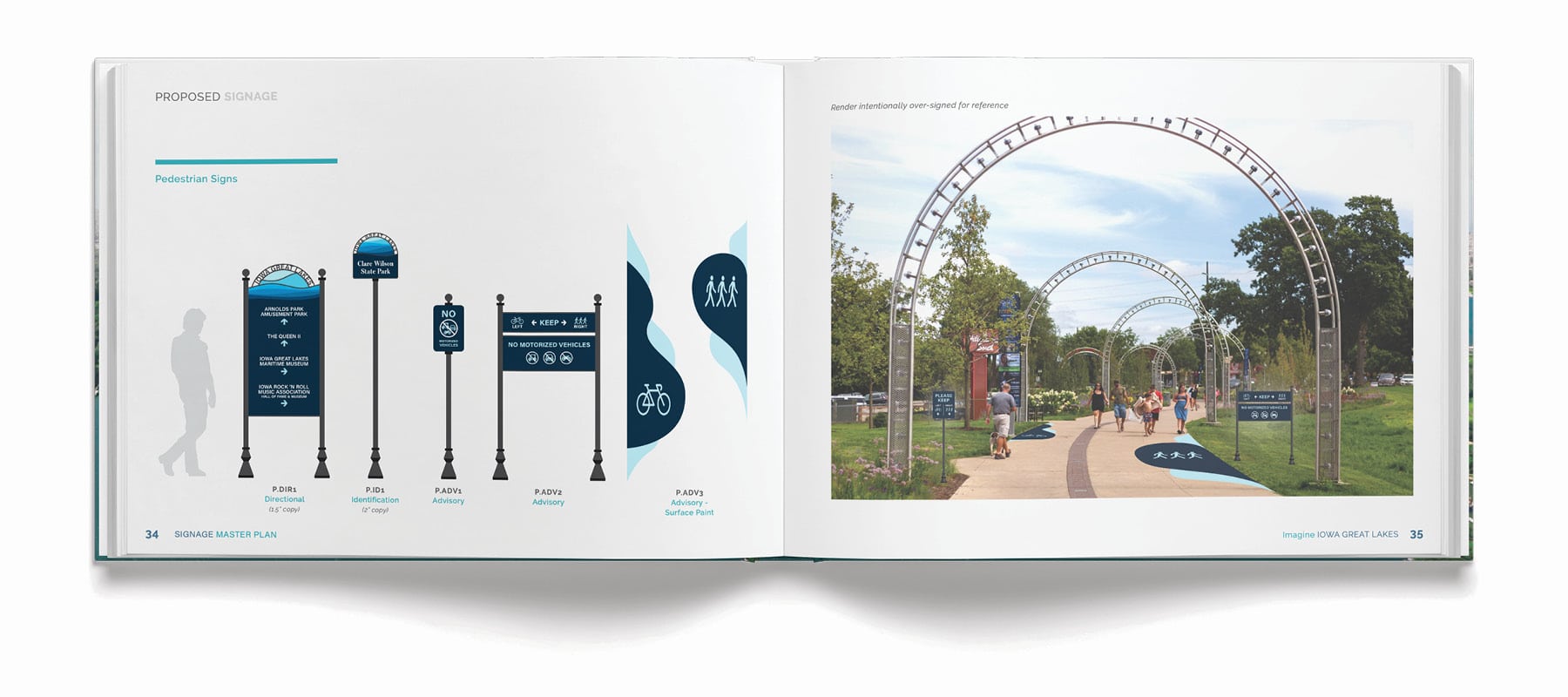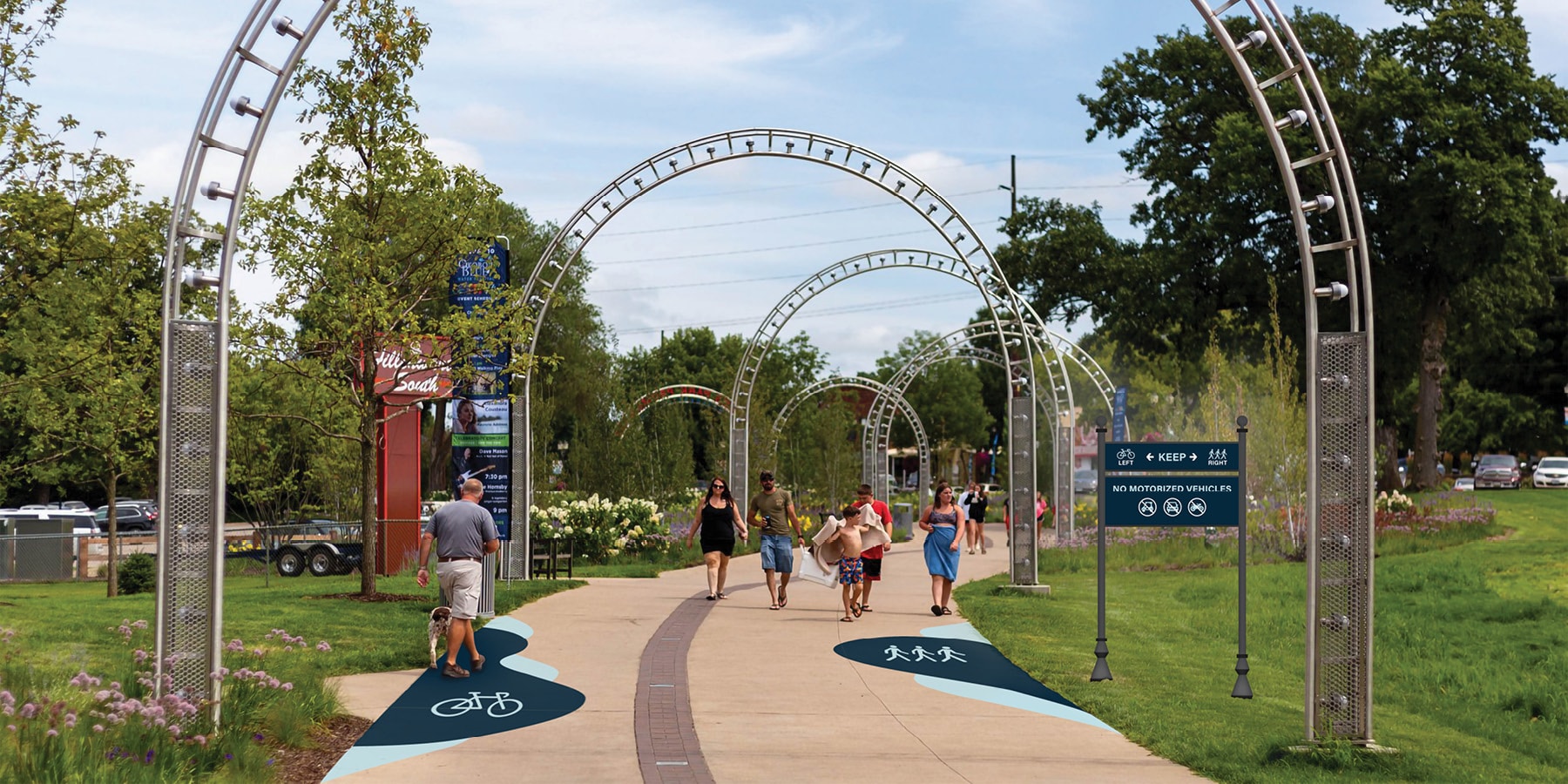 Wayfinding for the community.
The standards set by this masterplan were developed in order to elevate the region's natural qualities and highlight its historical character, while providing guidance in maintaining cohesion and brand identity for the expansion of the project.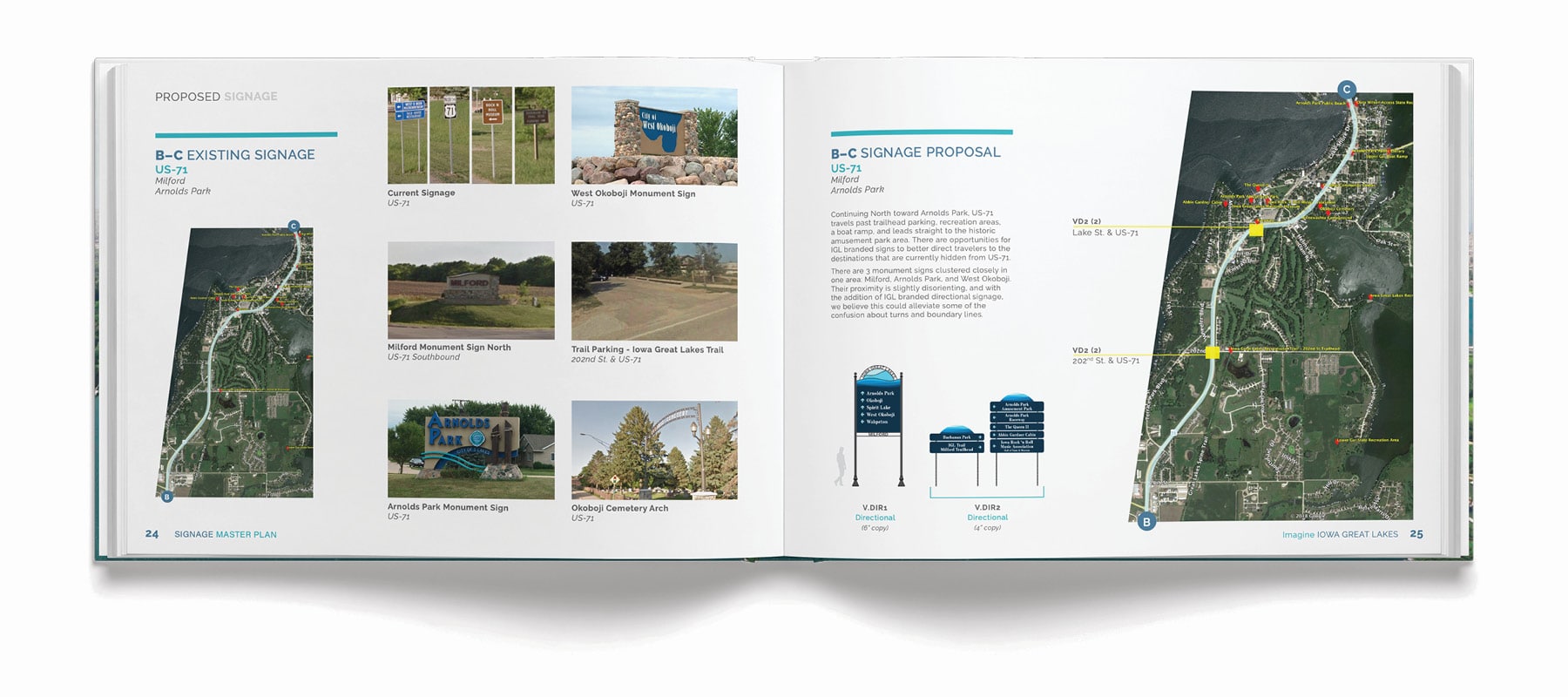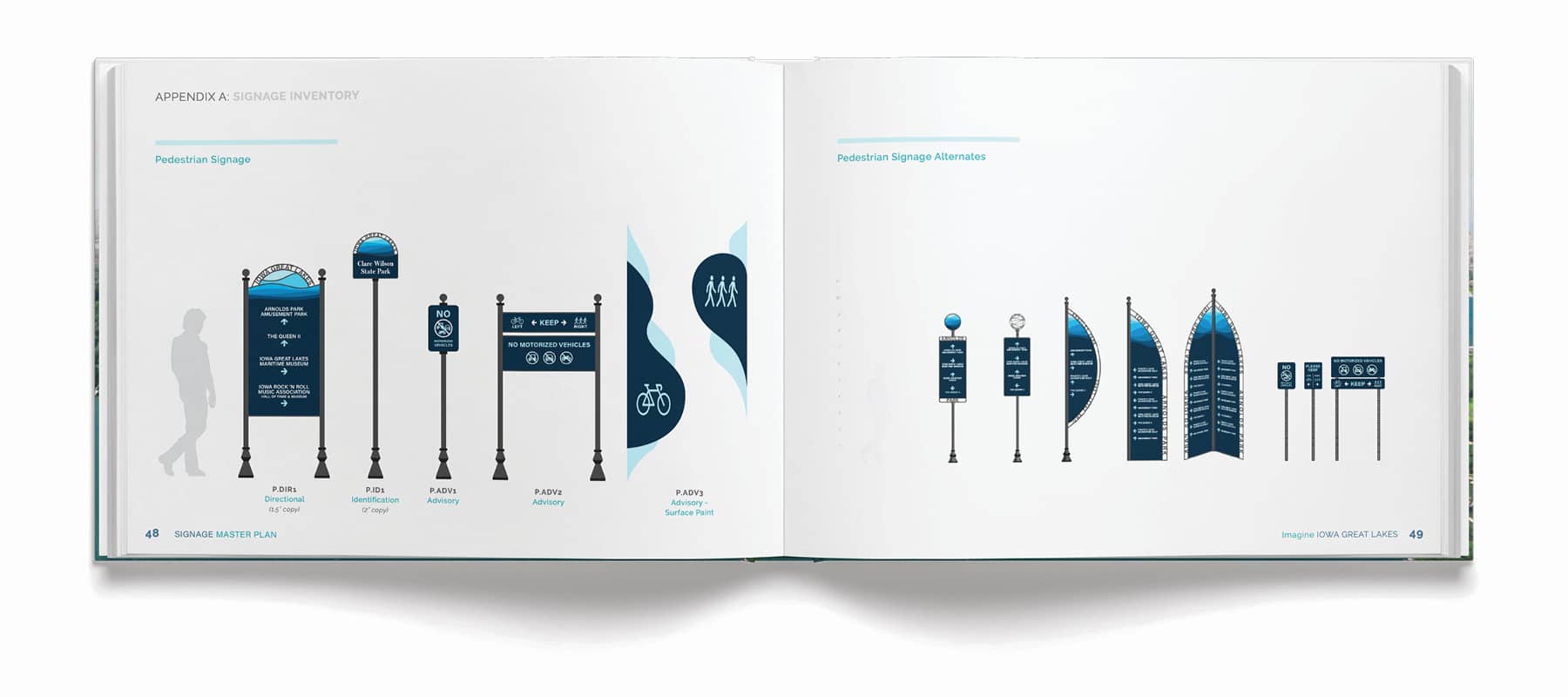 The 818 team collaborated with 7 different communities and the Imagine Iowa Great Lakes board of directors on the process of outlining a detailed sign standards document. As improvements to the area progress over time, it was important to define a unified design strategy upfront to guide wayfinding decisions for the area.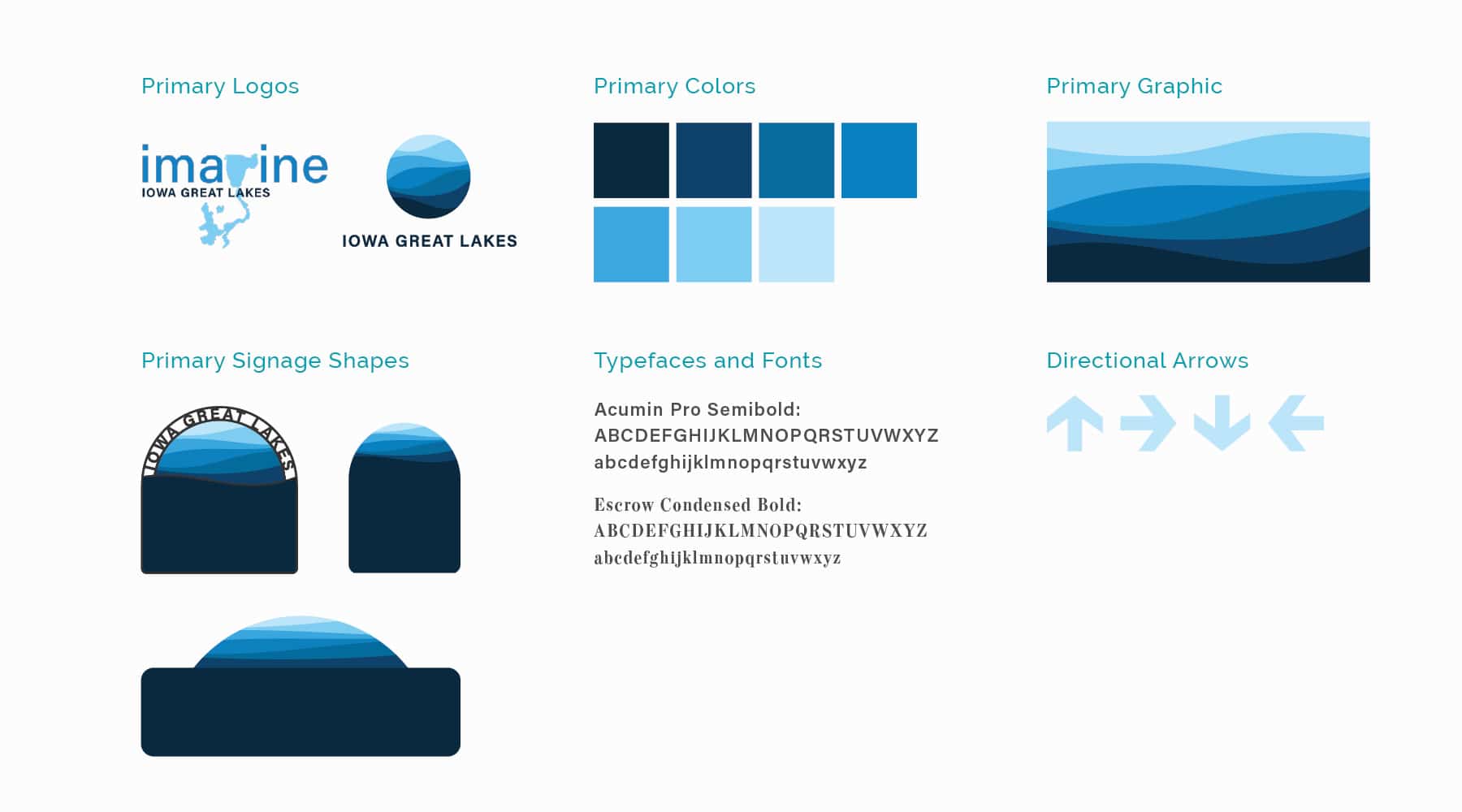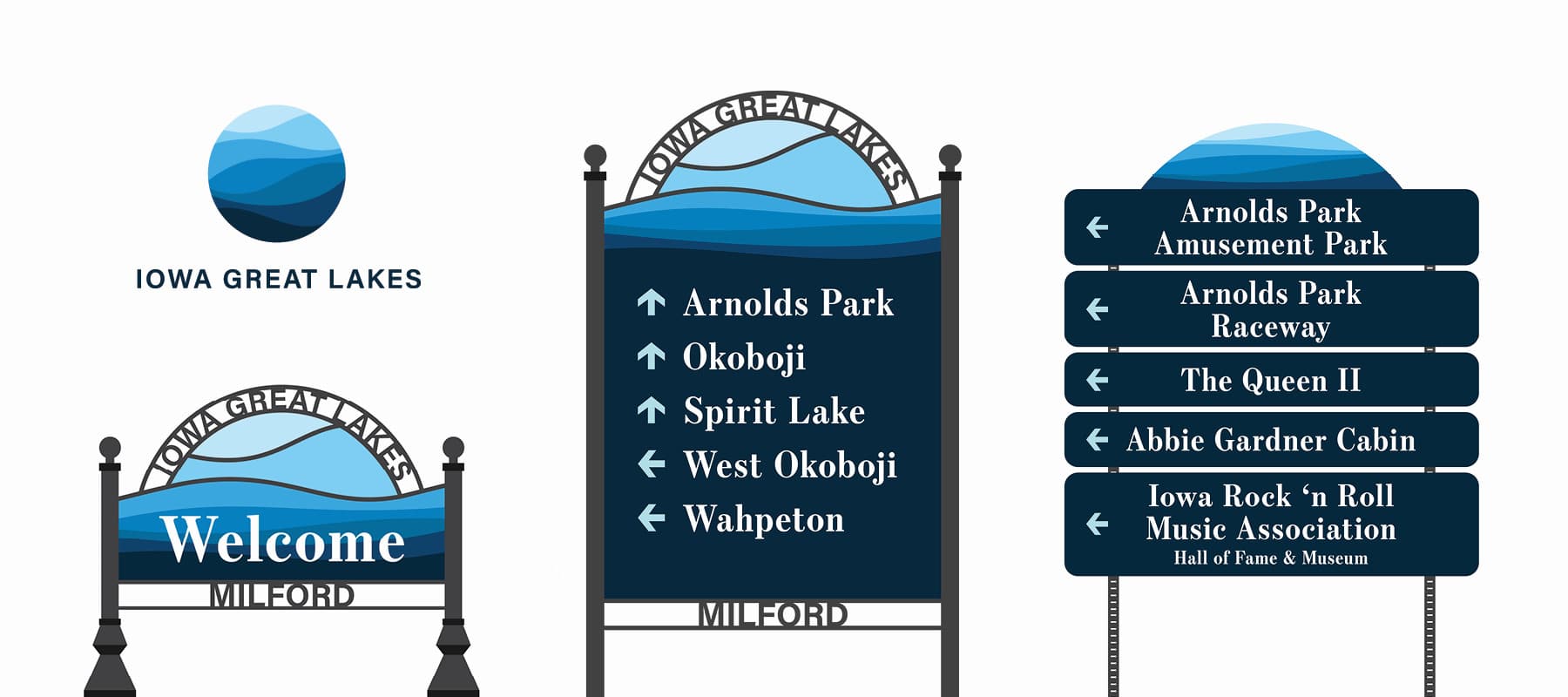 Let's work together and
create amazing things.