After spending many years in great craft beer cities, Broc and Stacey Flores wanted to bring the best of all those places to Jacksonville, Florida in Murray Hill. After much planning & a construction project later, they opened their doors to the neighborhood in December 2018. In the year leading up to their opening, we worked closely with them on brand positioning and brand strategy for the brewery to help set them up for success in their launch and beyond.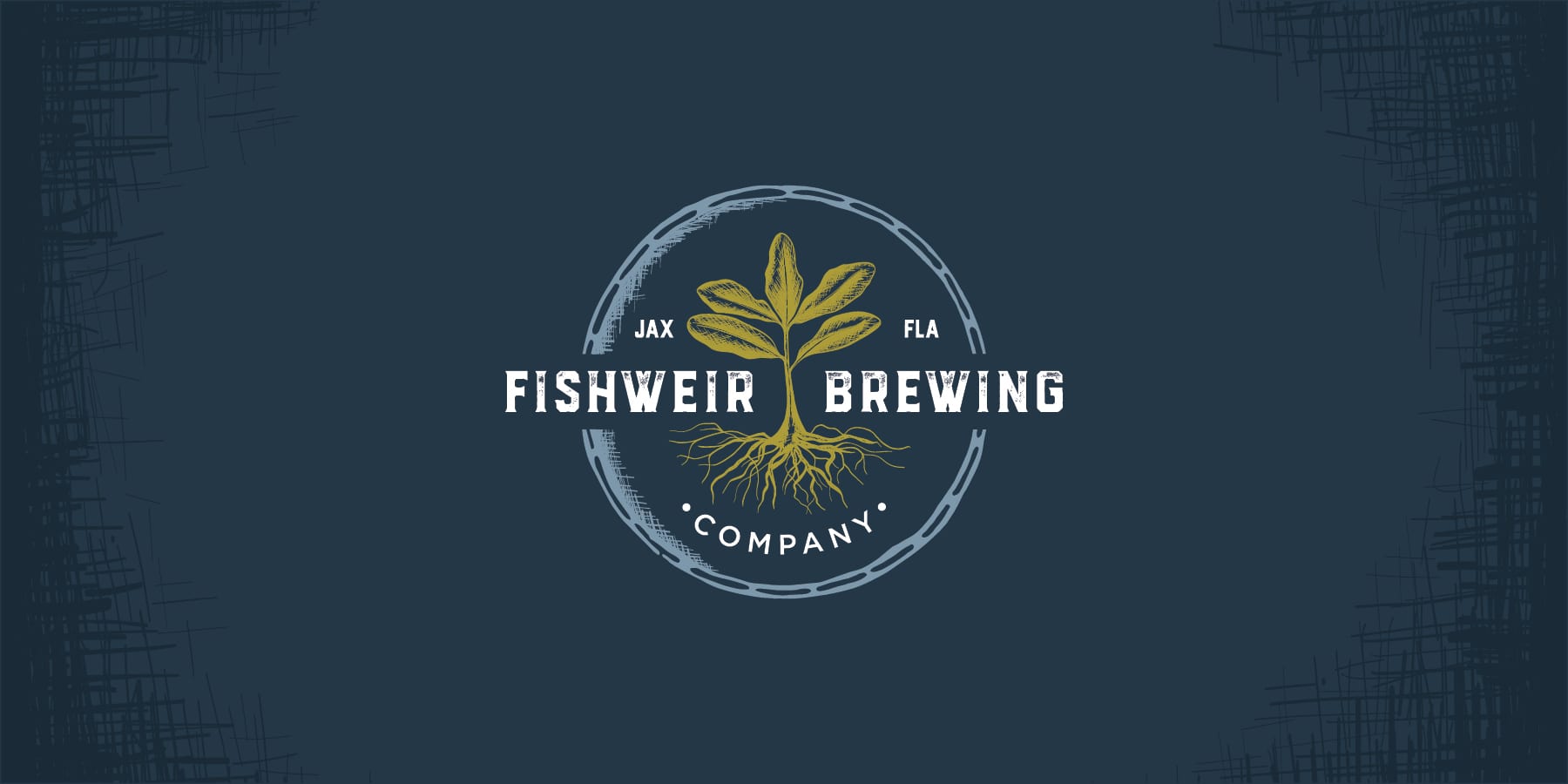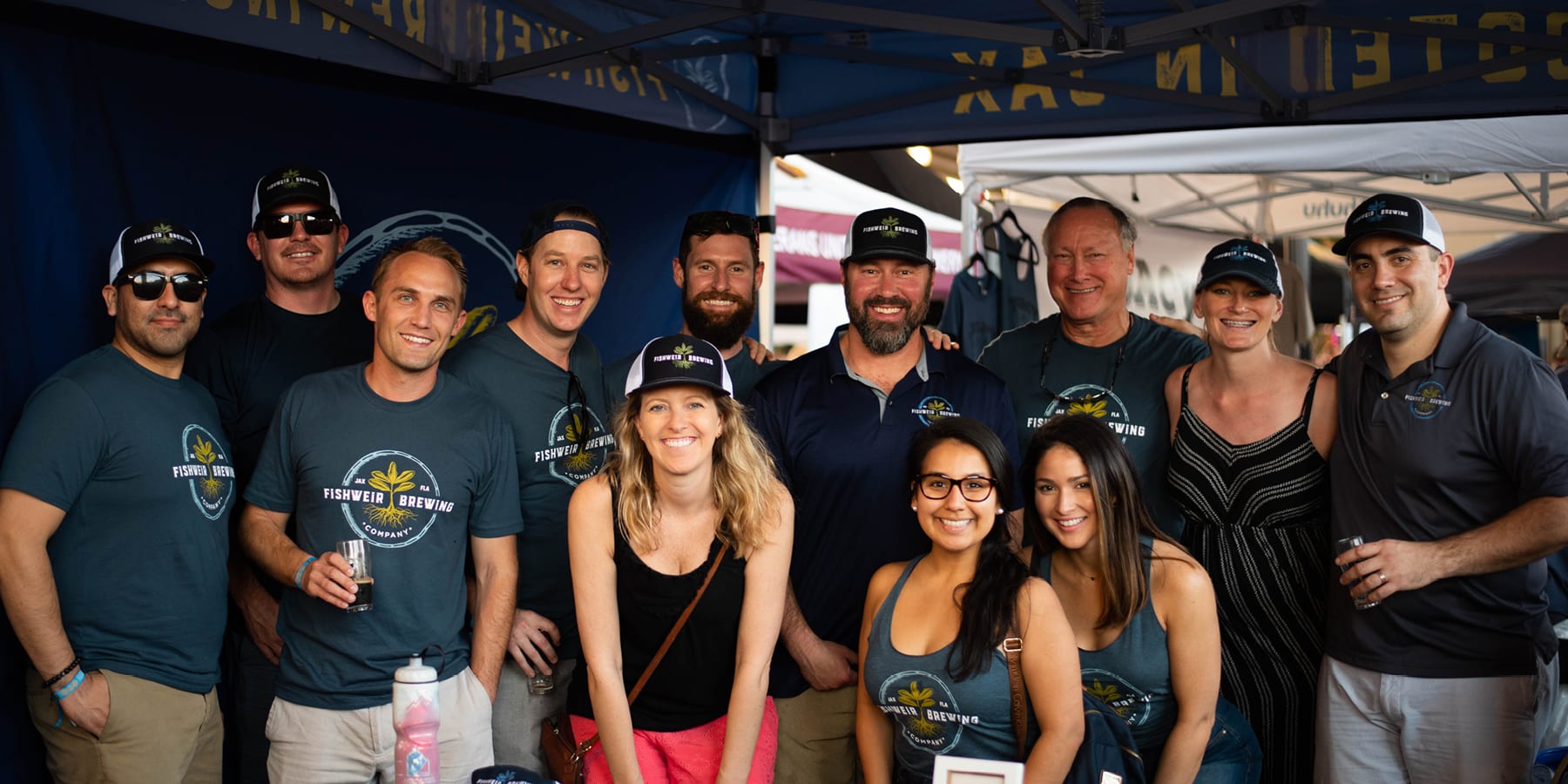 A staple for Murray Hill.
While "Rooted in Jax" became the overall message, Fishweir Brewing was more deeply rooted in the Murray Hill neighborhood and wanted to be a place where locals and visitors could step in to and feel at home. We delivered a bright, friendly and comfortable brand image to match the welcoming environment the brewery created for their customers.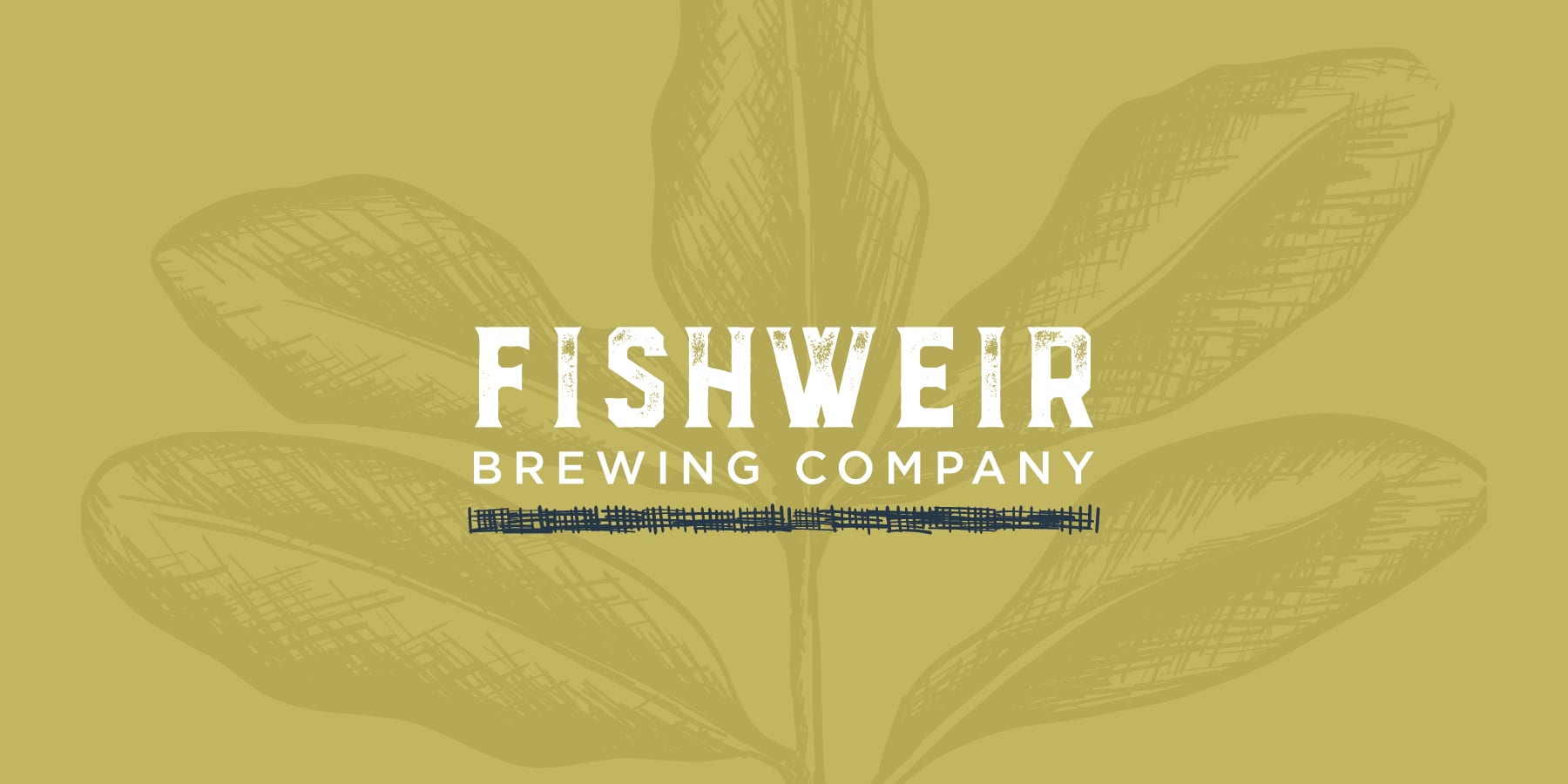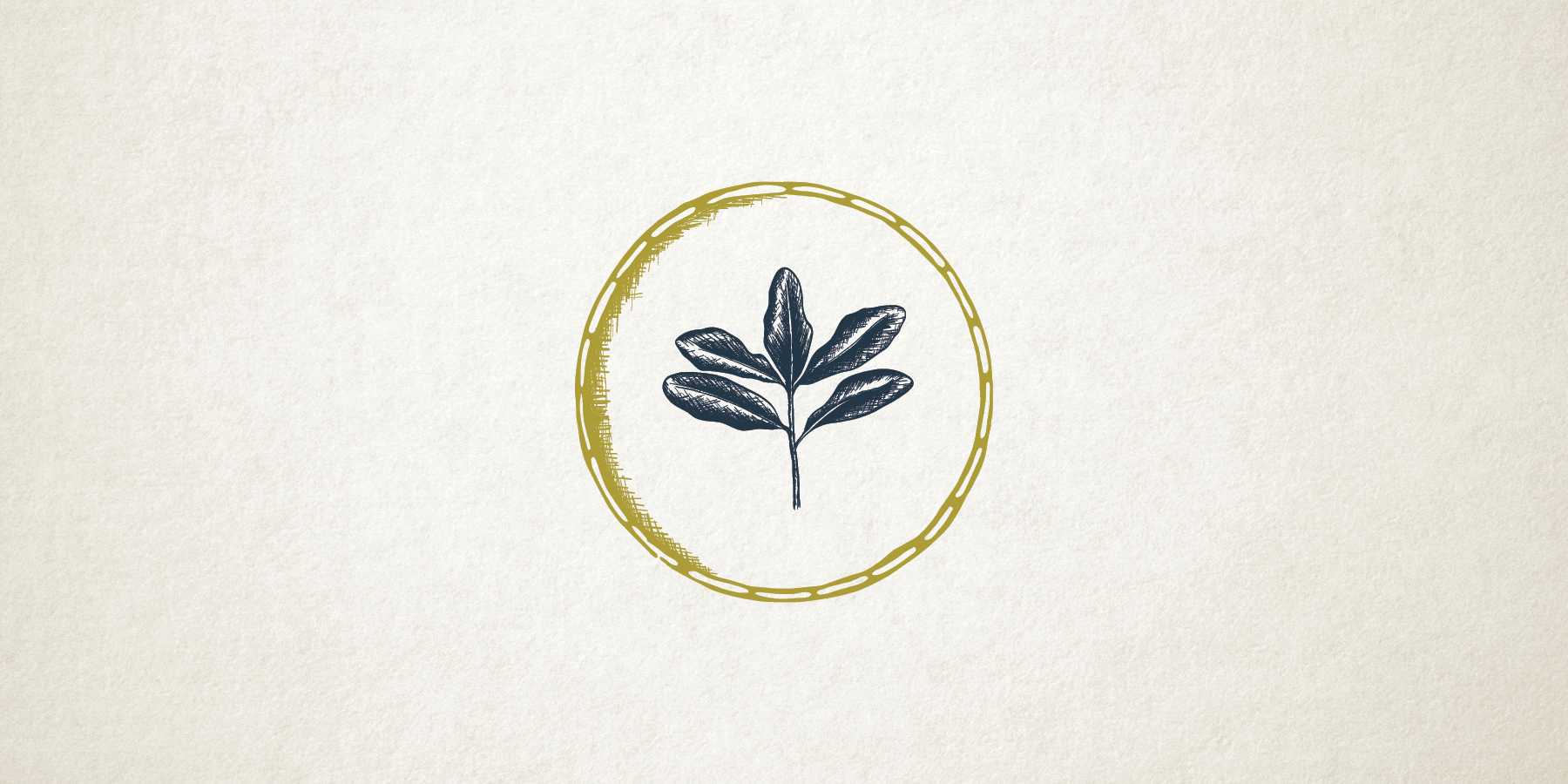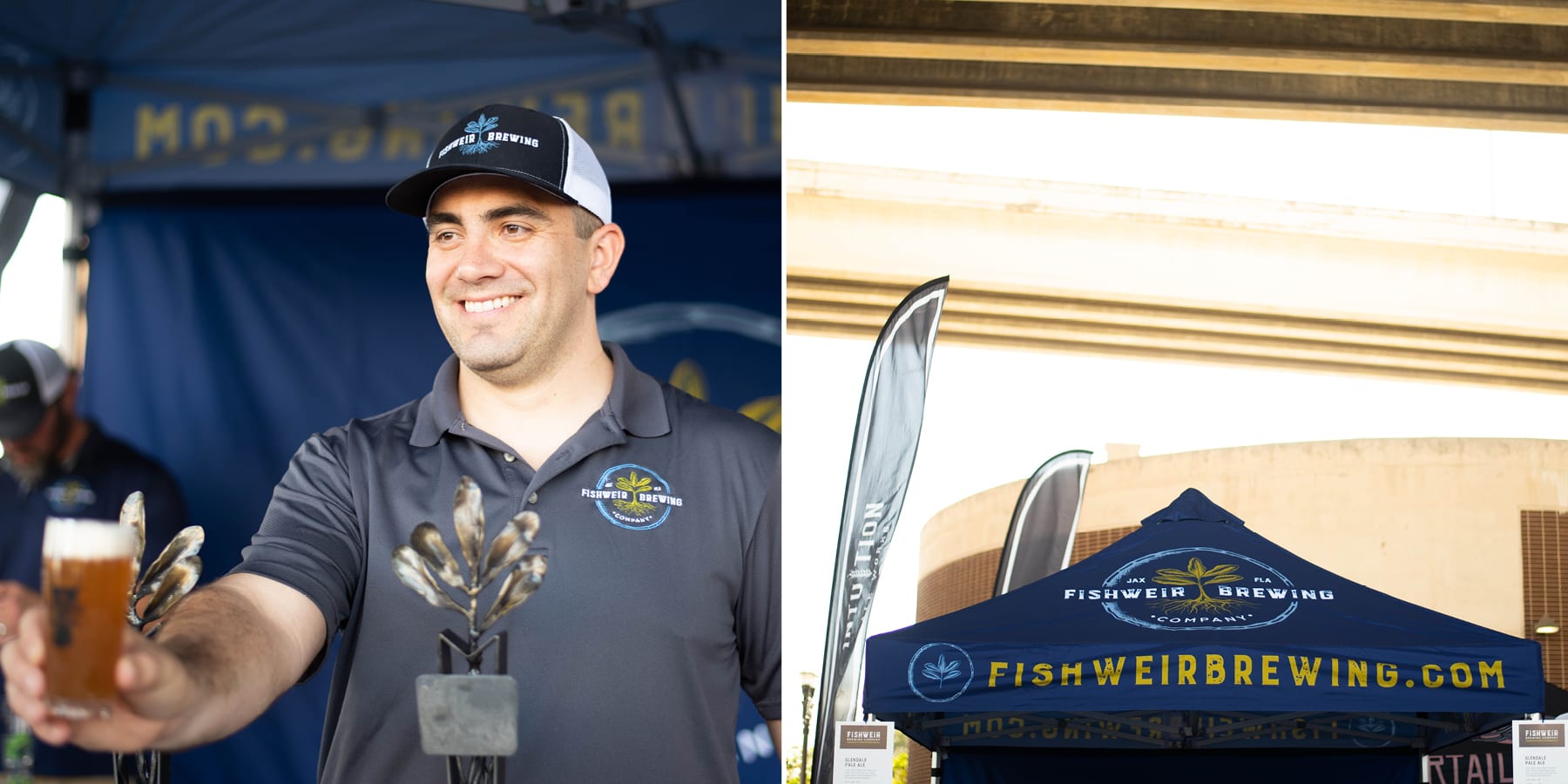 Expanding the Fishweir brand.
Our initial work included the brand development, logo family, brand identity, and messaging. Leading up to their opening while publicly introducing the brewery, we advised on the overall strategy & positioning. We developed a festival booth, event signage, apparel, promotional items, a website, and materials for their Oak Club membership.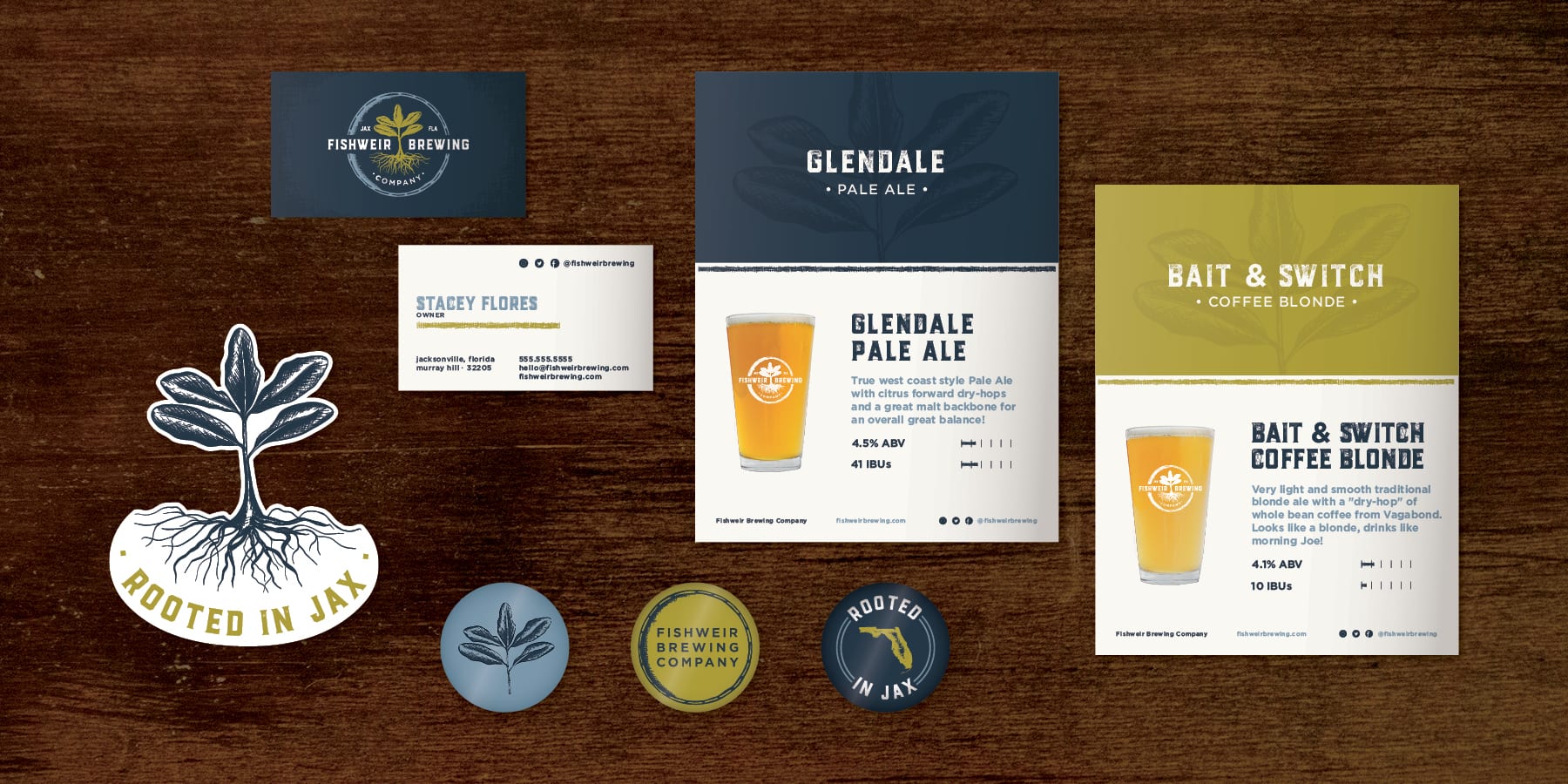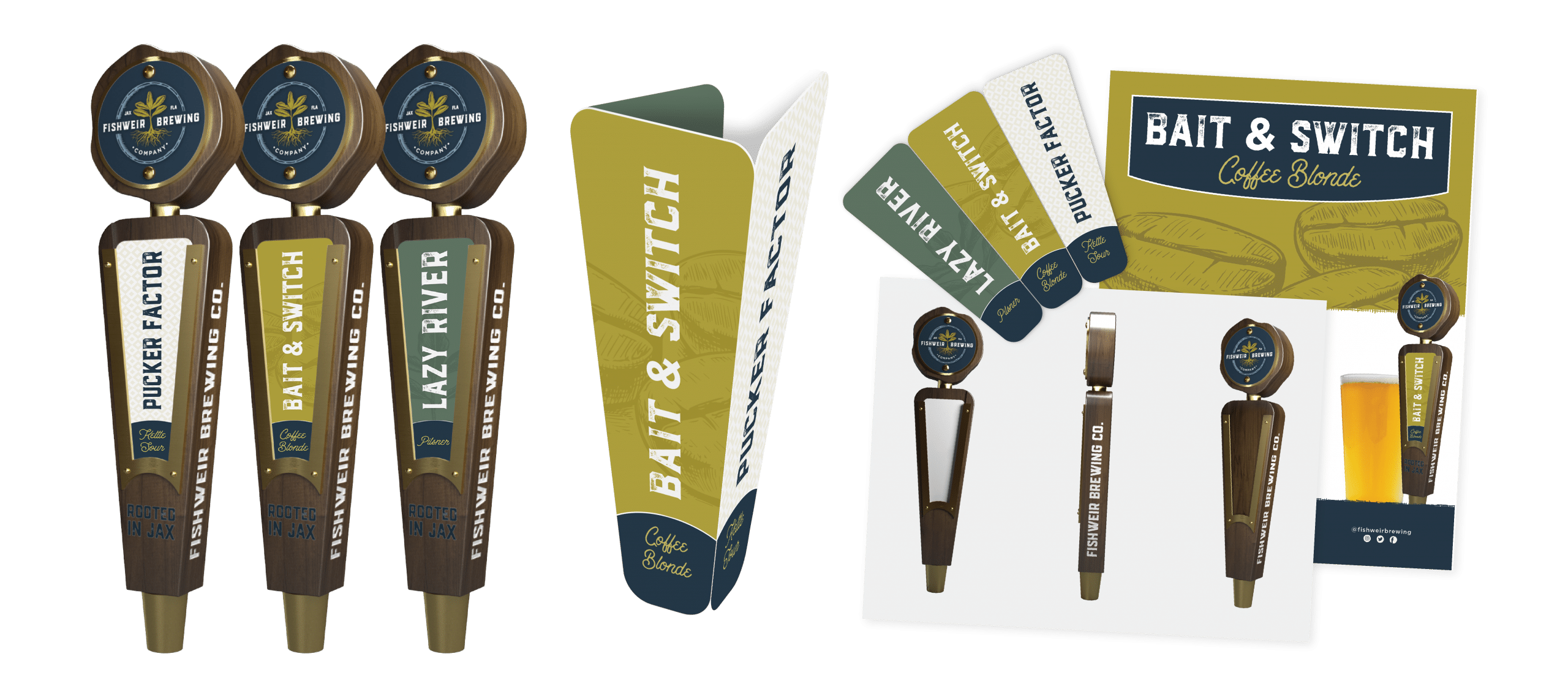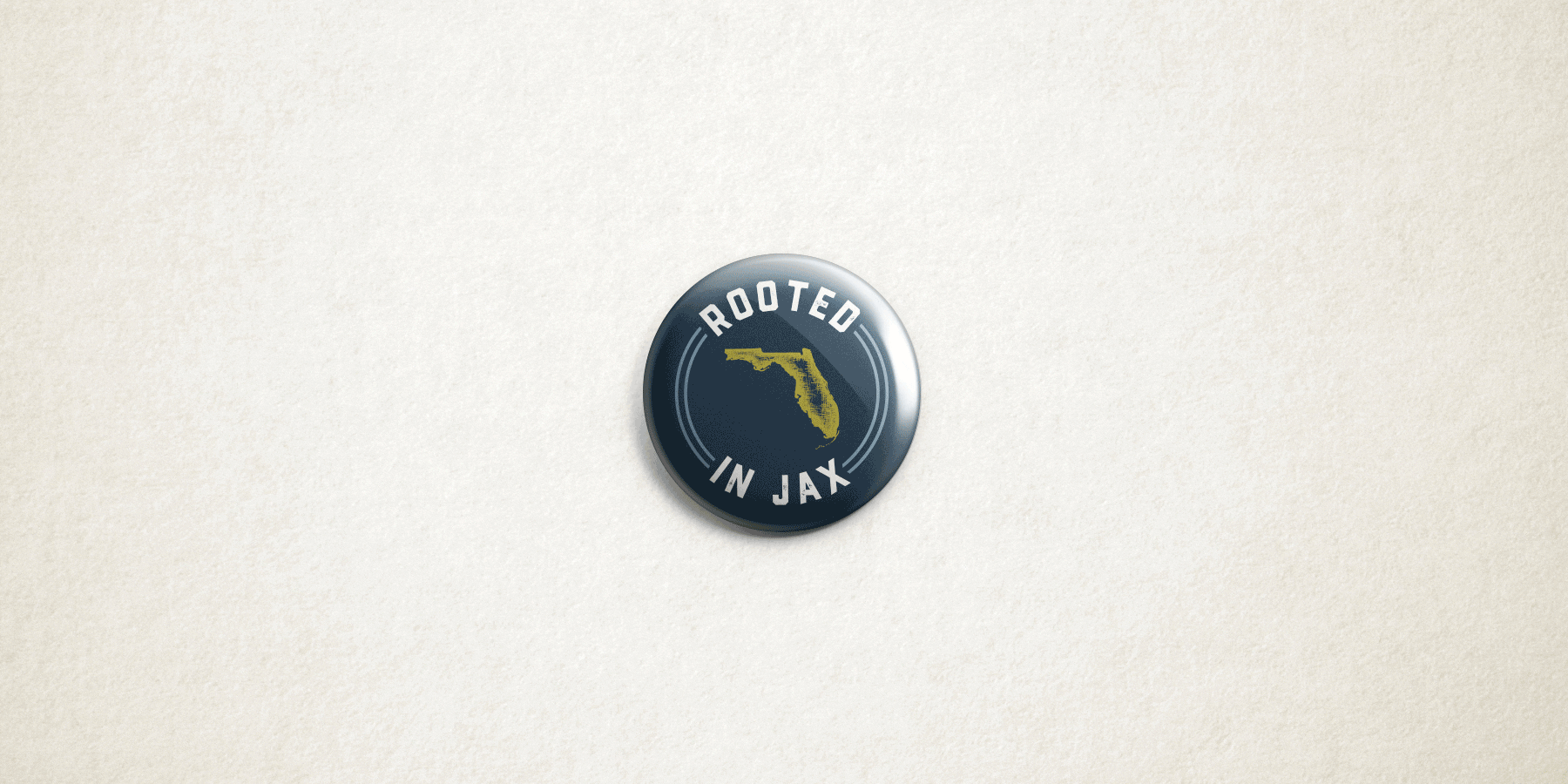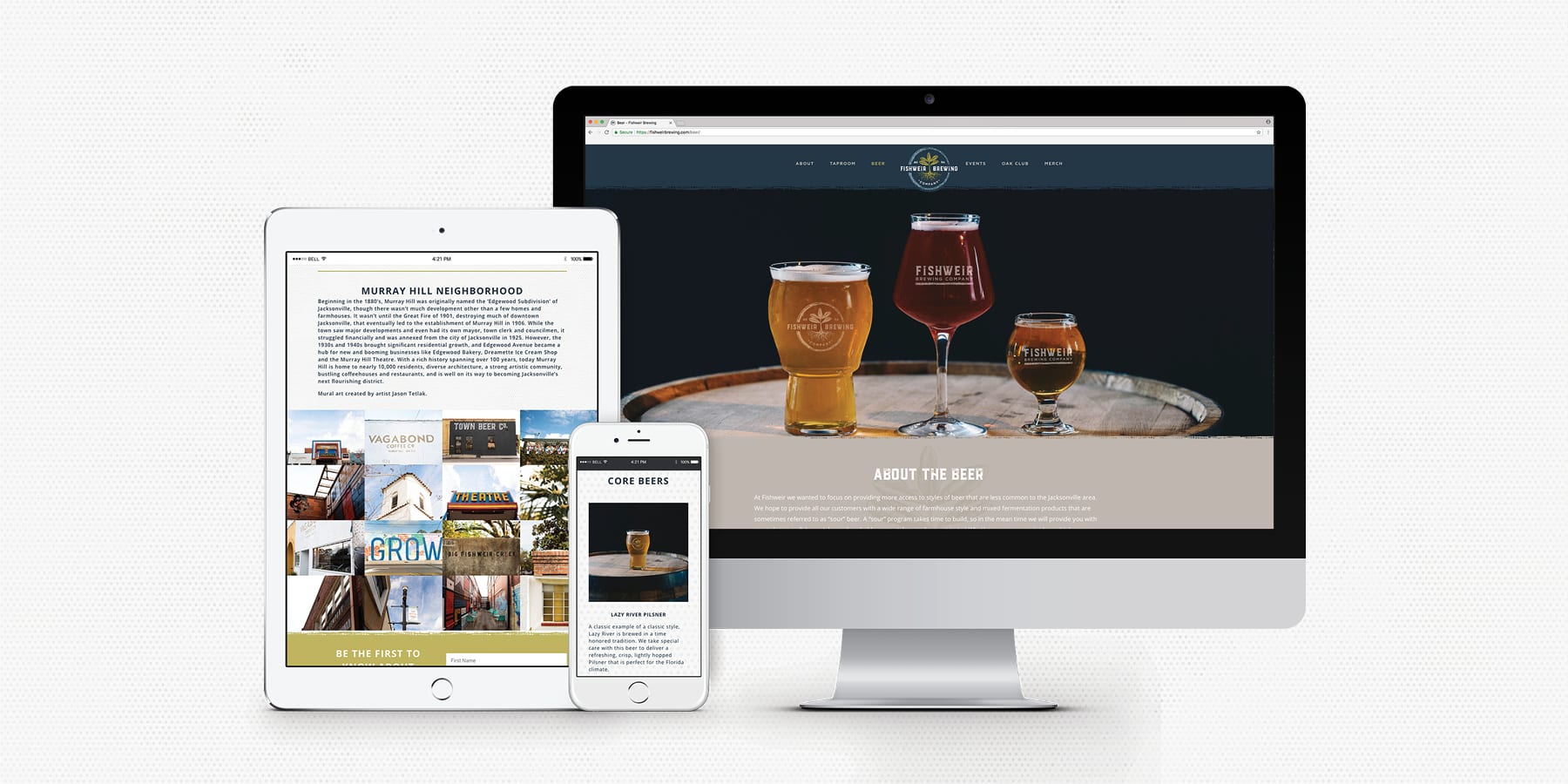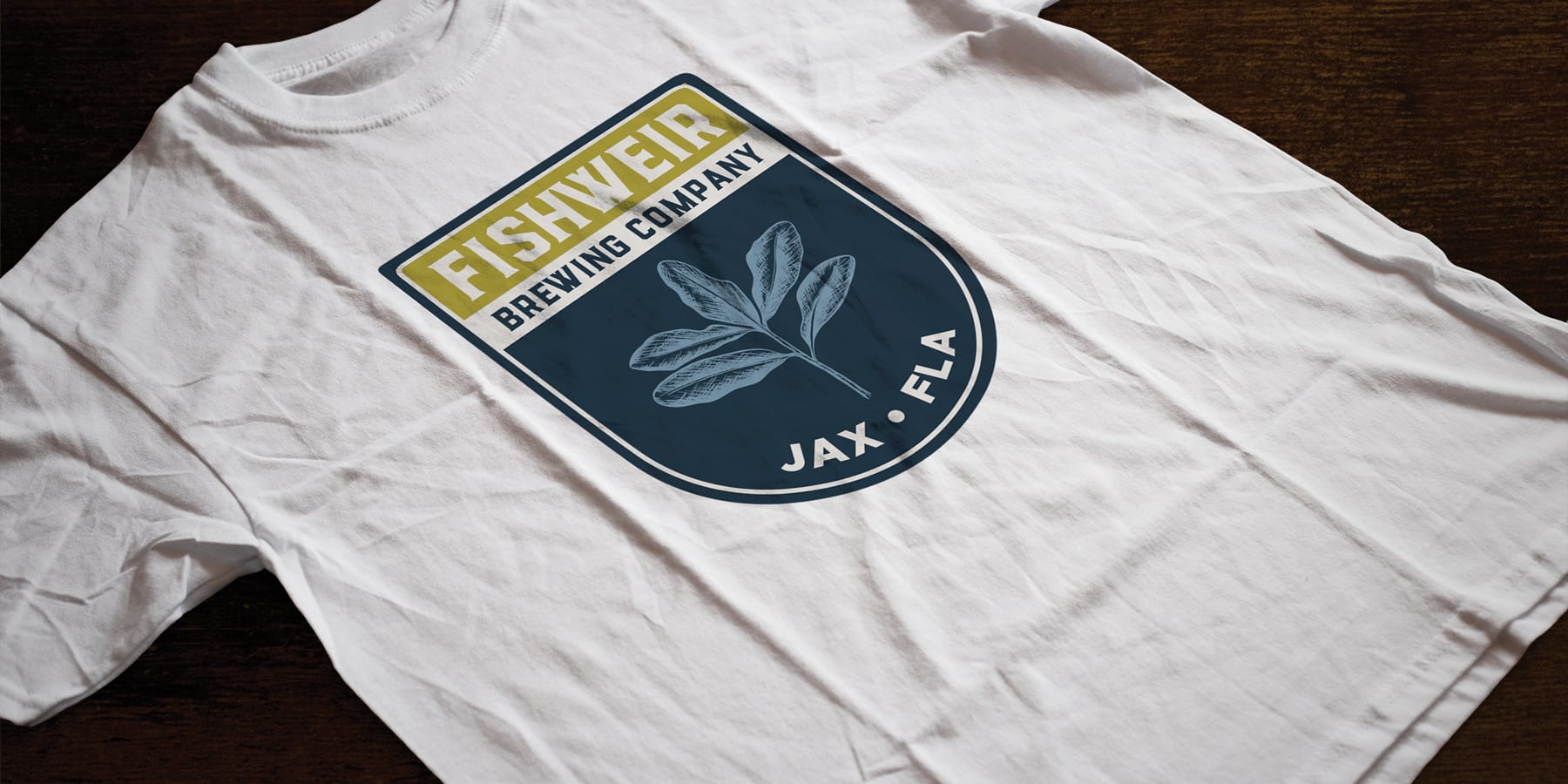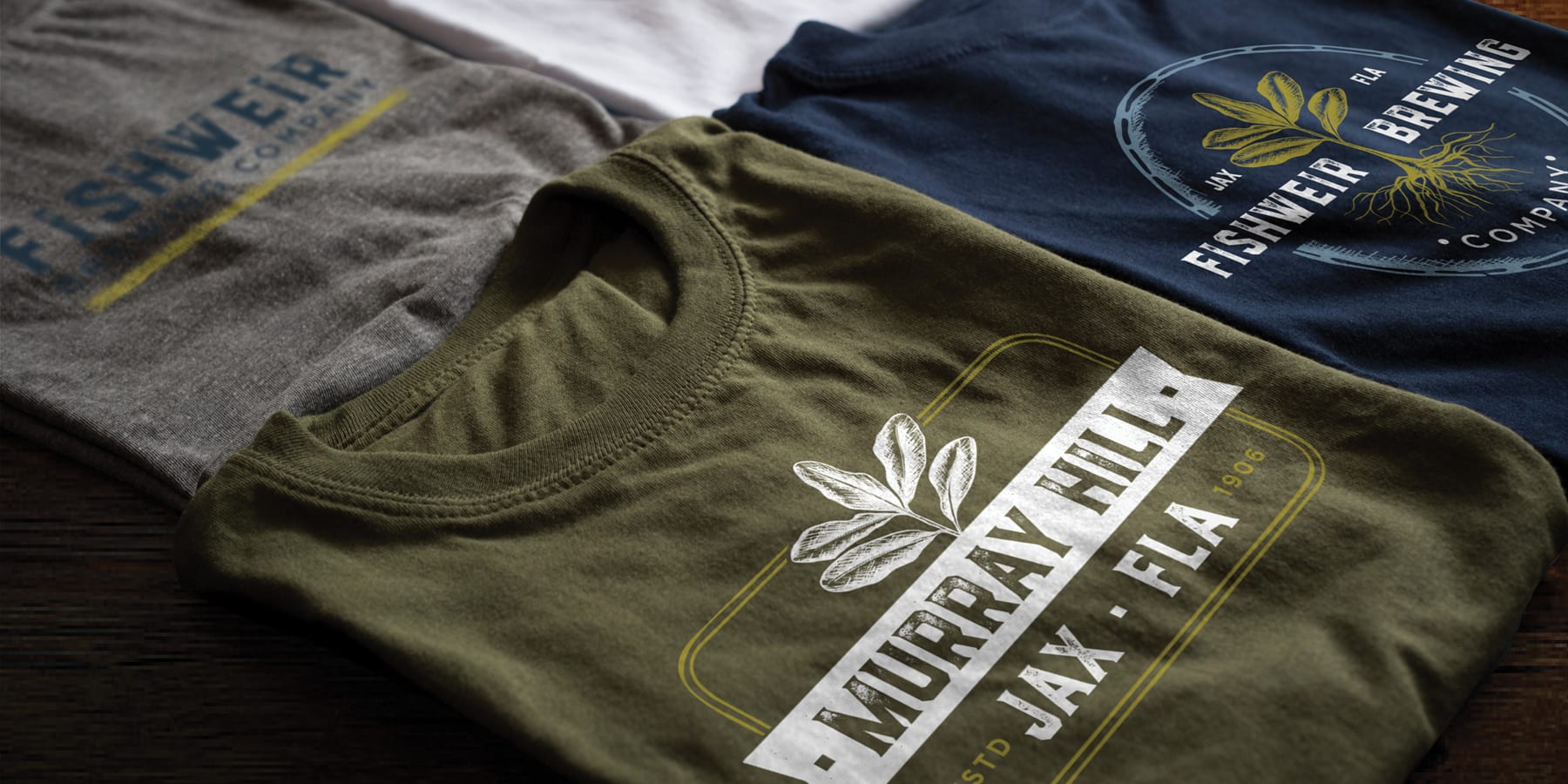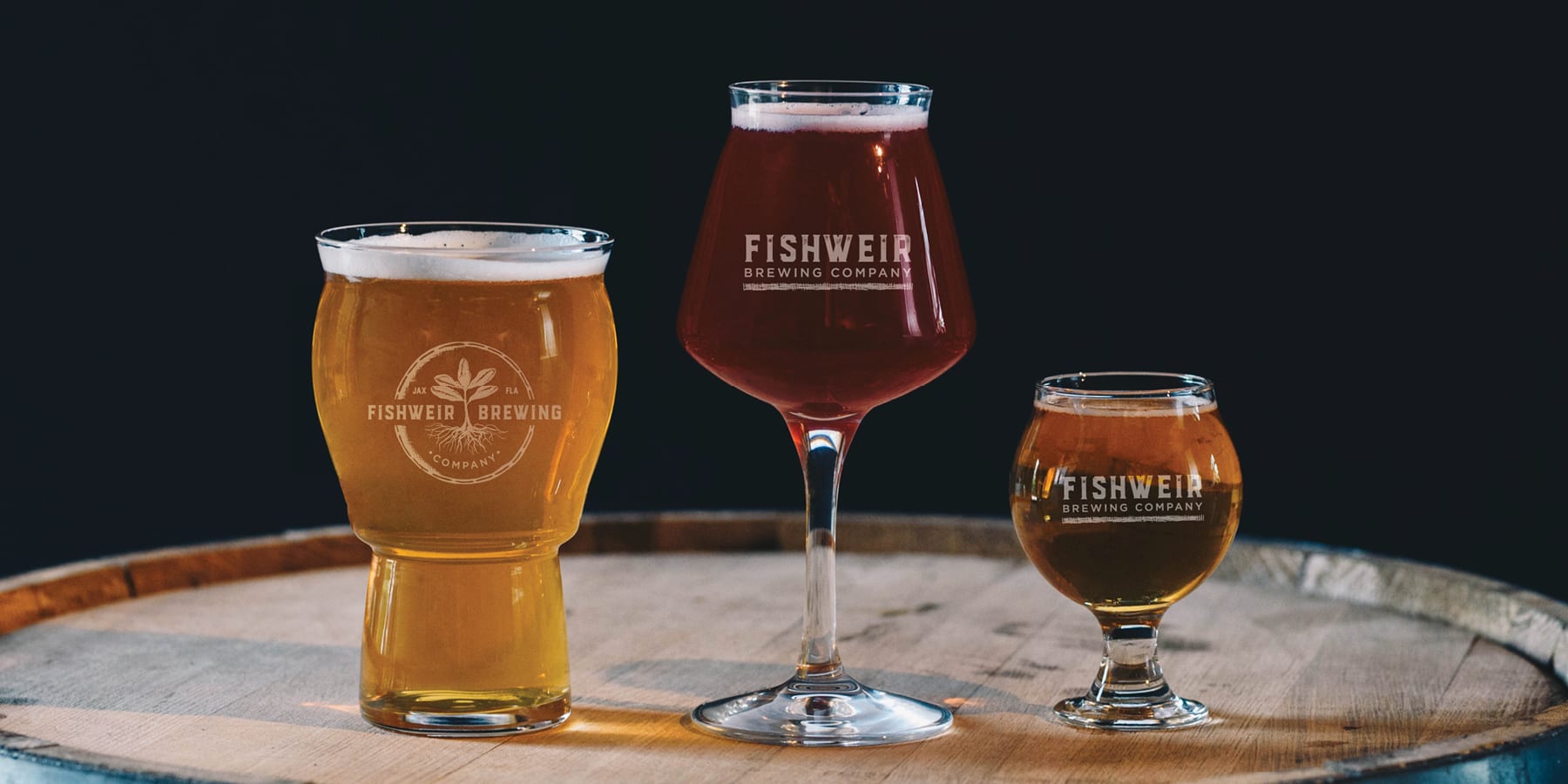 Let's work together and
create amazing things.