Wakonda Club
Honoring tradition while progressing new initiatives, we've worked with the team at Wakonda Club to enhance their brand image. We have aligned the design to assist with retaining current members while attracting new members. With their recent facility improvements to the club reception and dining areas, we re-designed the menu system and membership packet collateral. On an ongoing basis, we design their monthly member newsletter, annual youth sports guide, member directory and seasonal promotions.
Brand development & on-going design includes: overall brand re-fresh, monthly newsletter, kitchen & bar menus, membership packets, youth sports guide, various print & mail pieces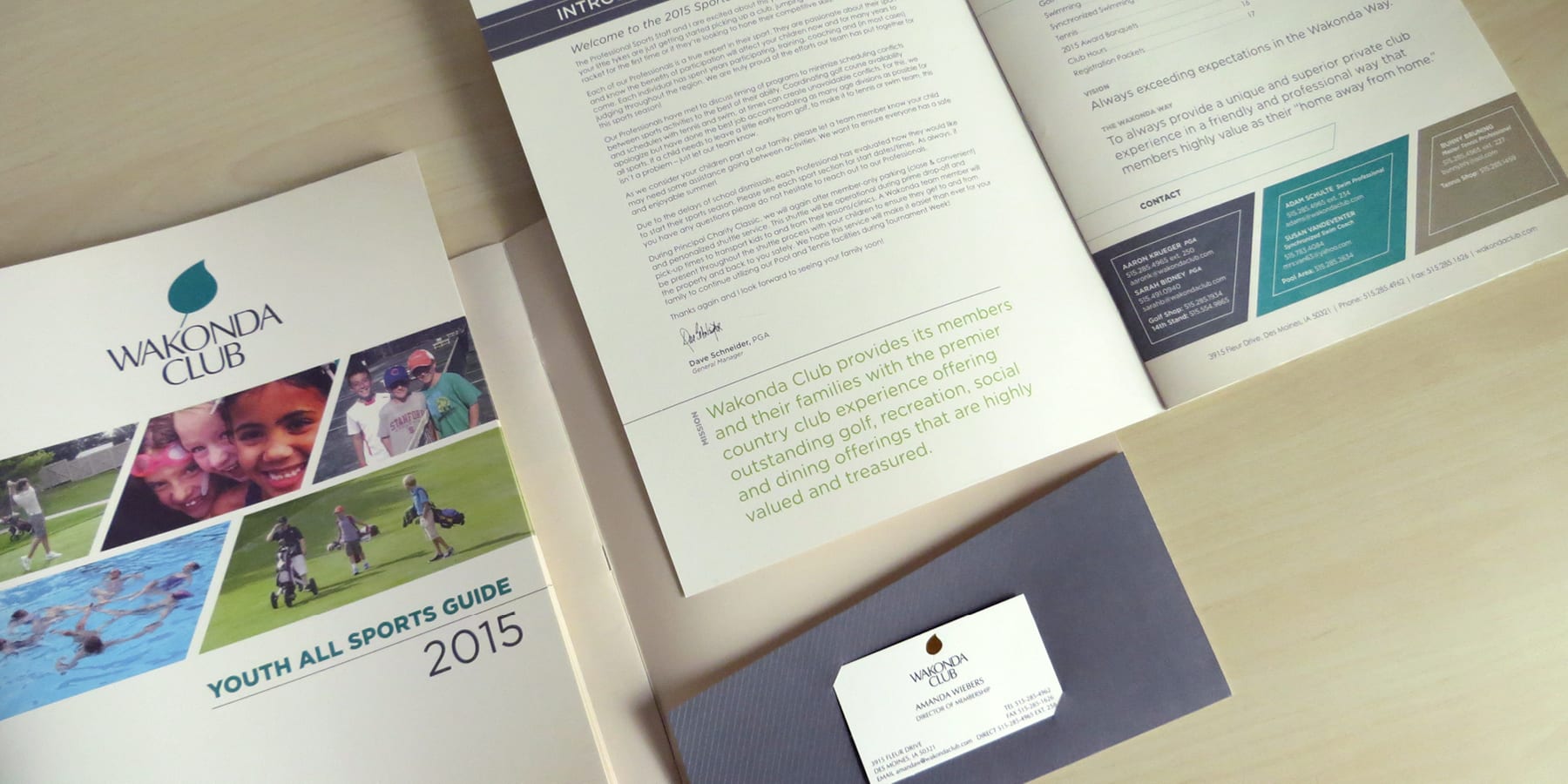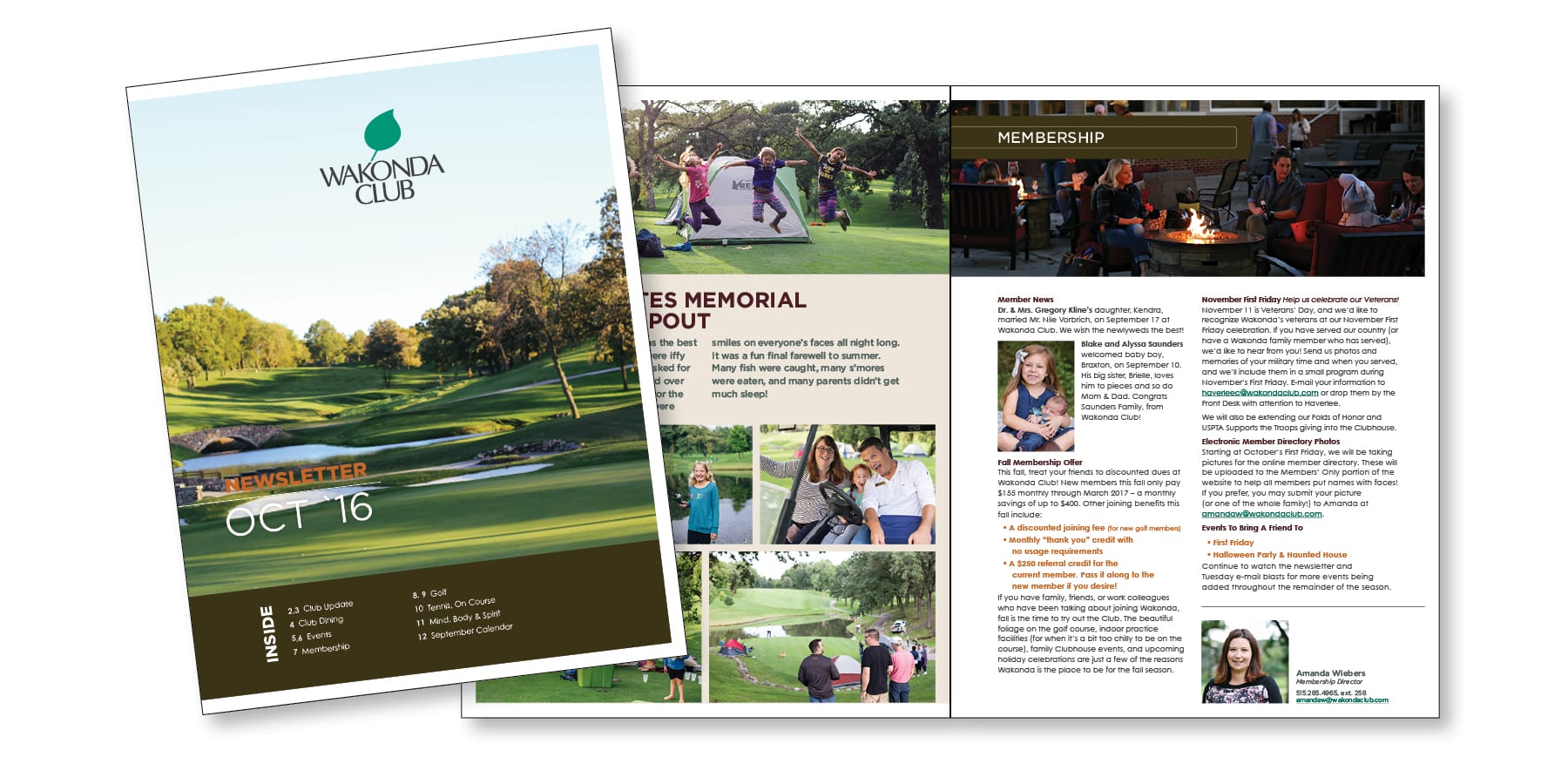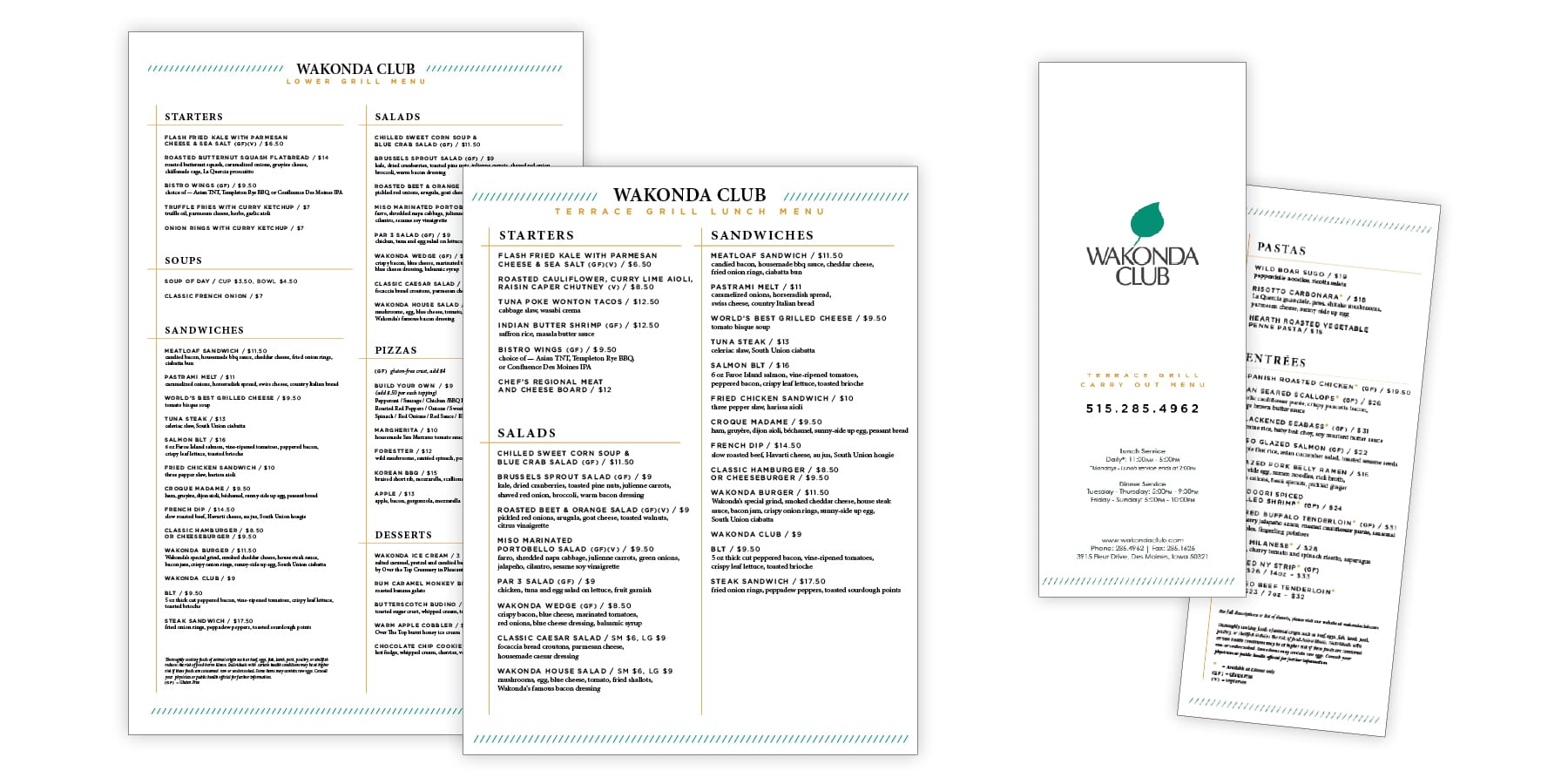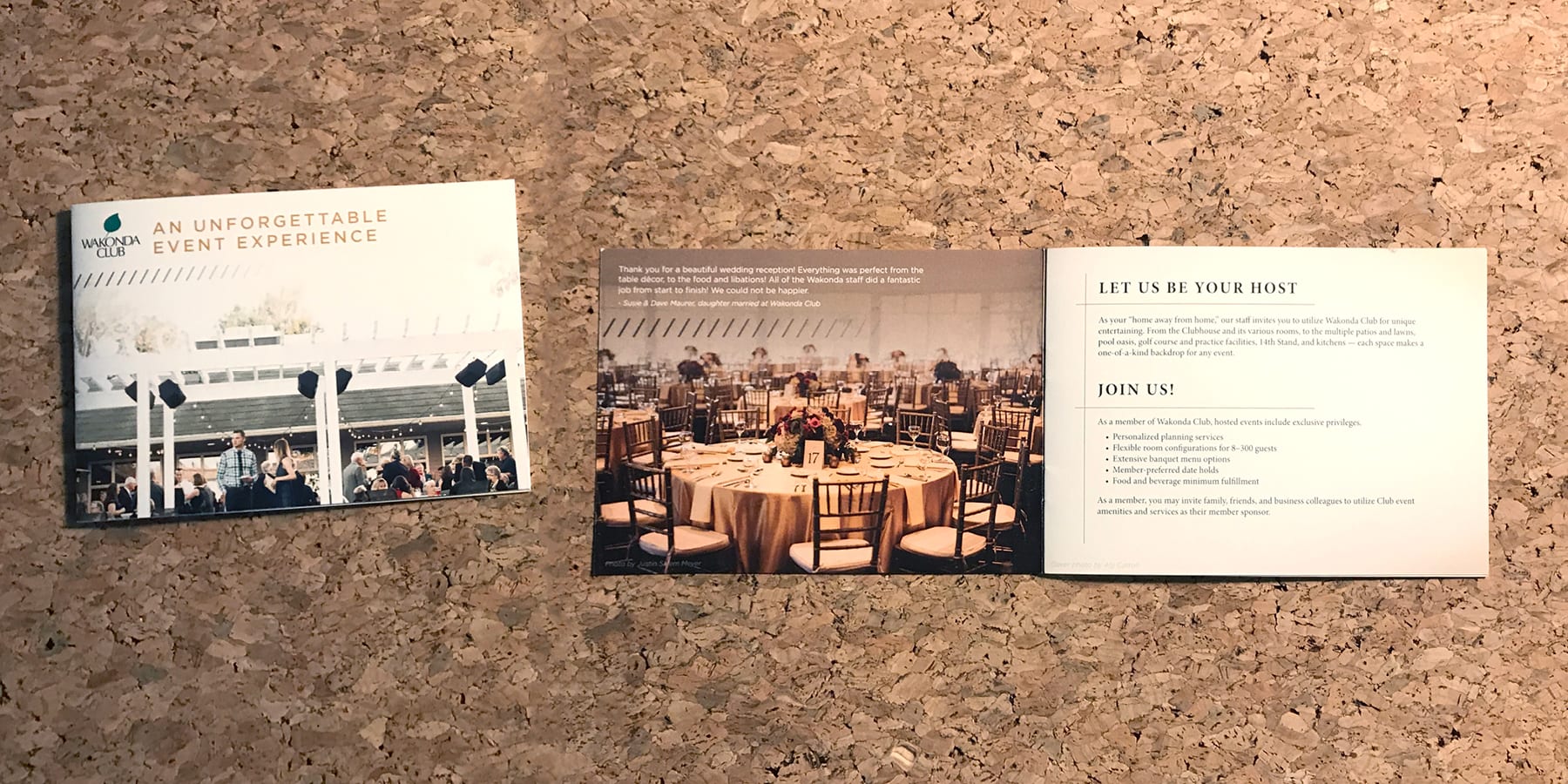 INTERESTED IN DESIGNING AT 818?
Send your resume & portfolio to the email below, and tell us why you'd be the perfect addition to our team! IWantToDesign@818iowa.com