Crafting a polished brand.
Moellers & Moellers Family Denistry
After purchasing a dental practice from a retiring dentist, this husband & wife team, Moellers & Moellers needed an overall strategy, brand identity system, new logo, messaging and website to launch the business in its new direction.
Creating a modern family brand.
We helped Moellers & Moellers evolve and deepen their brand to better reflect their approachable, passionate family practice. Given the importance of their new patient focus, we created a contemporary, clean experience online to help potential families get a feel for the outstanding level of care inside the office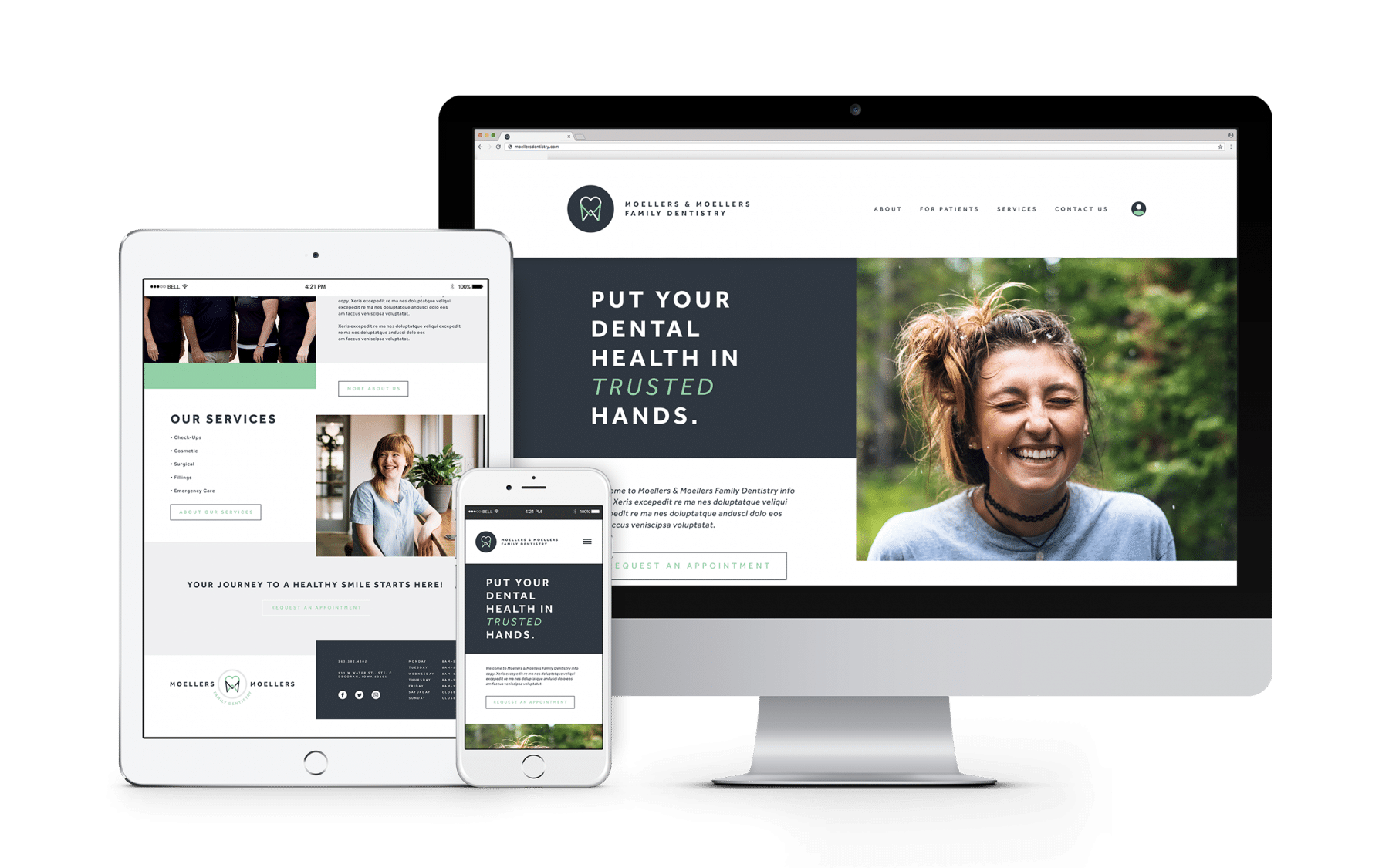 Let's work together and
create amazing things.