Telling a compelling story.
Foster Group needed a creative storytelling & environmental solution to brighten their space. Down the main hallway of their office, a wall graphic with the vision statement and dimensional logo introduces visitors to the Foster Group story, and a flexible display visually outlines company stats and accolades, both past and current.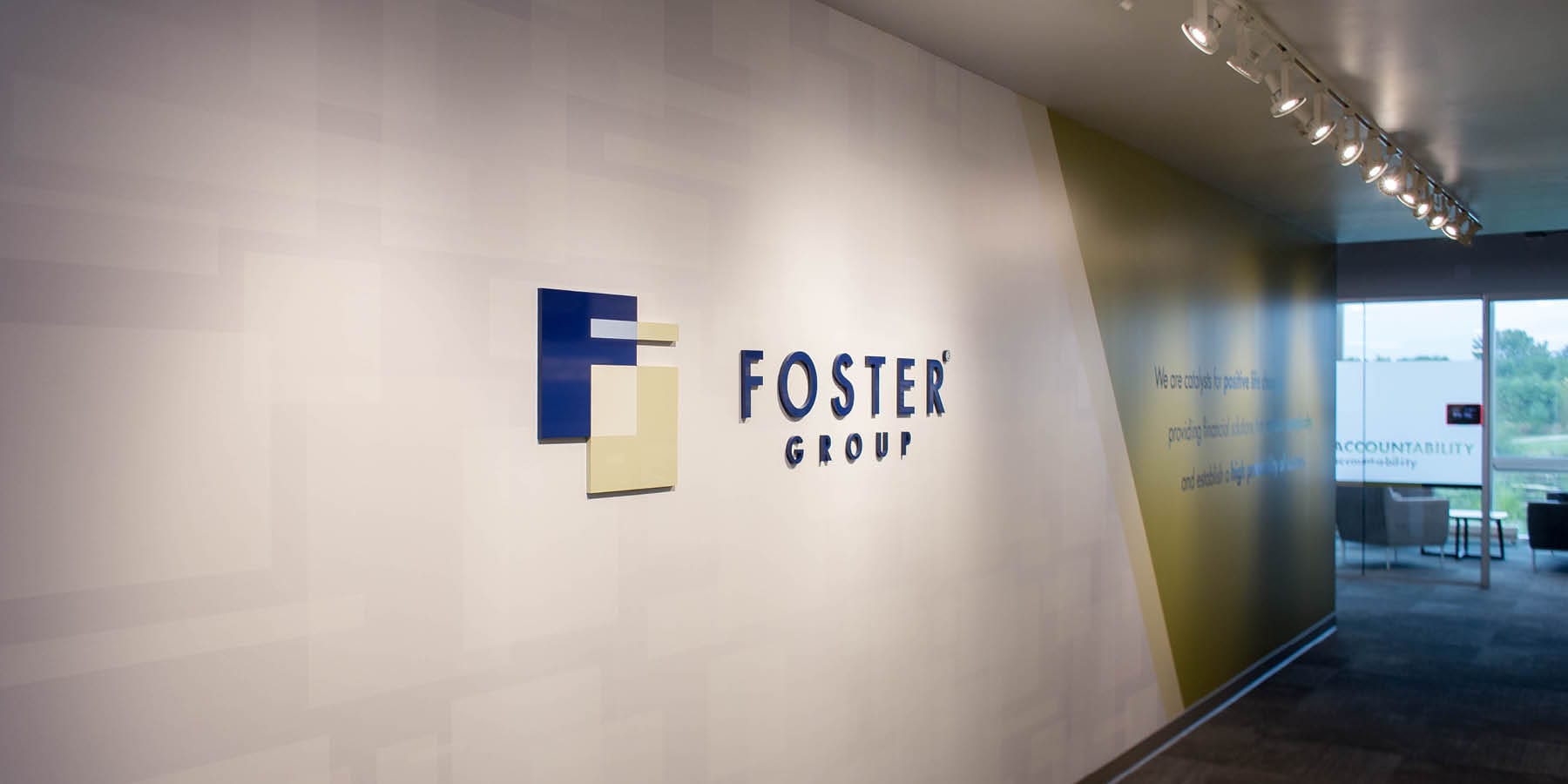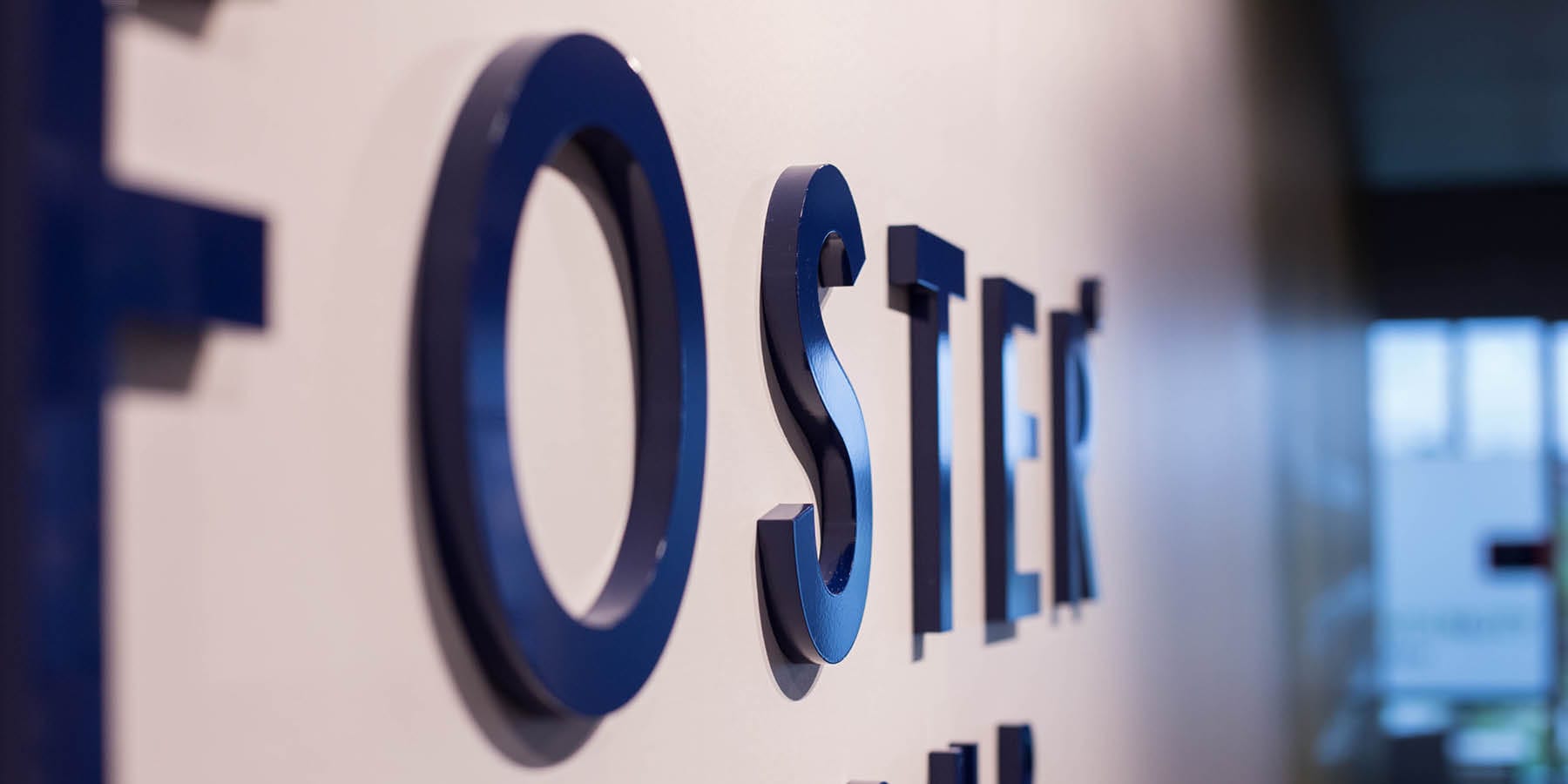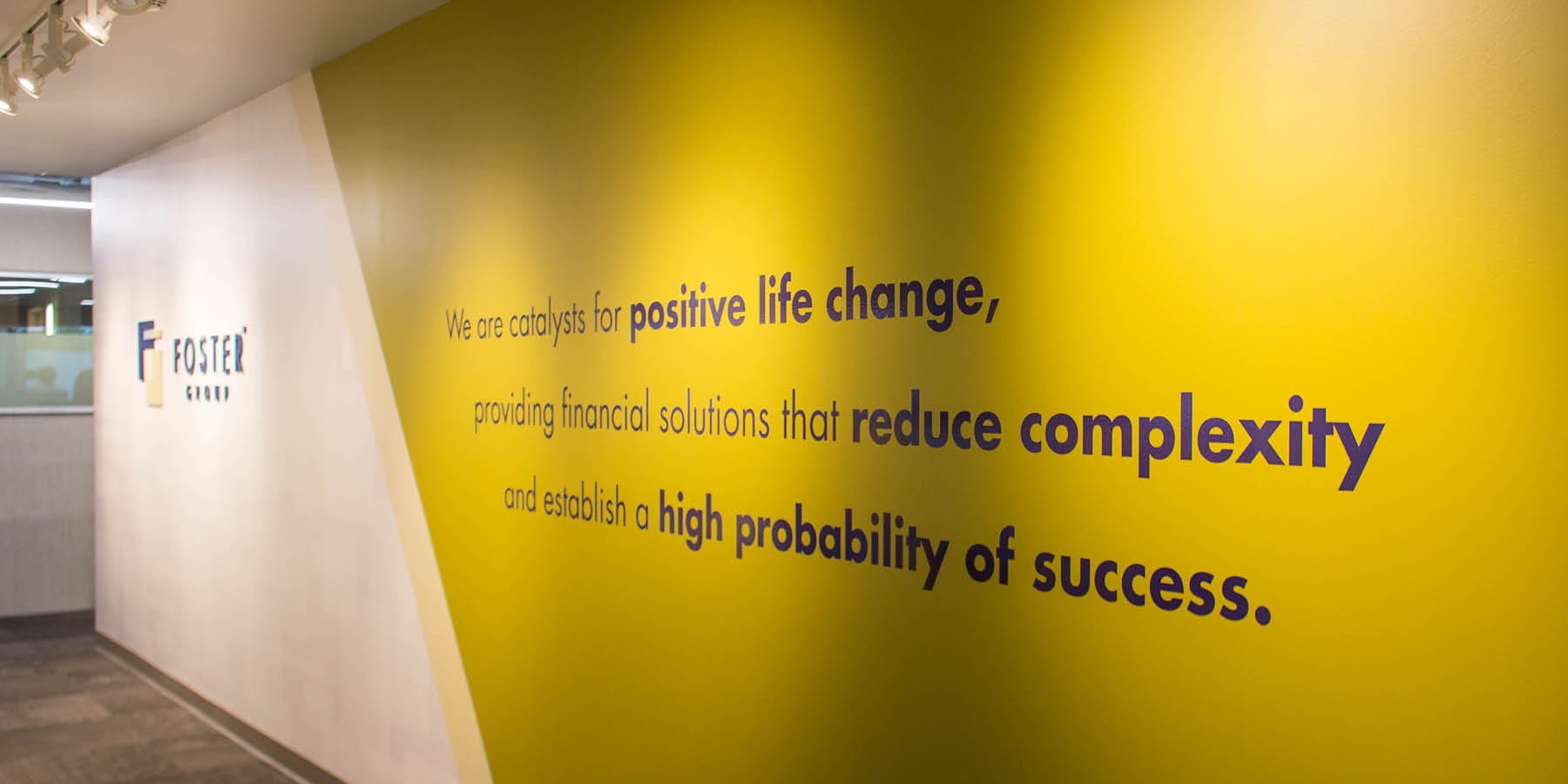 Visualizing the mission statement.
This flexible display can be updated and added to and expanded on as the company continues to grow. Window graphics create privacy for conference rooms and offices, while highlighting the company's 6 value statements.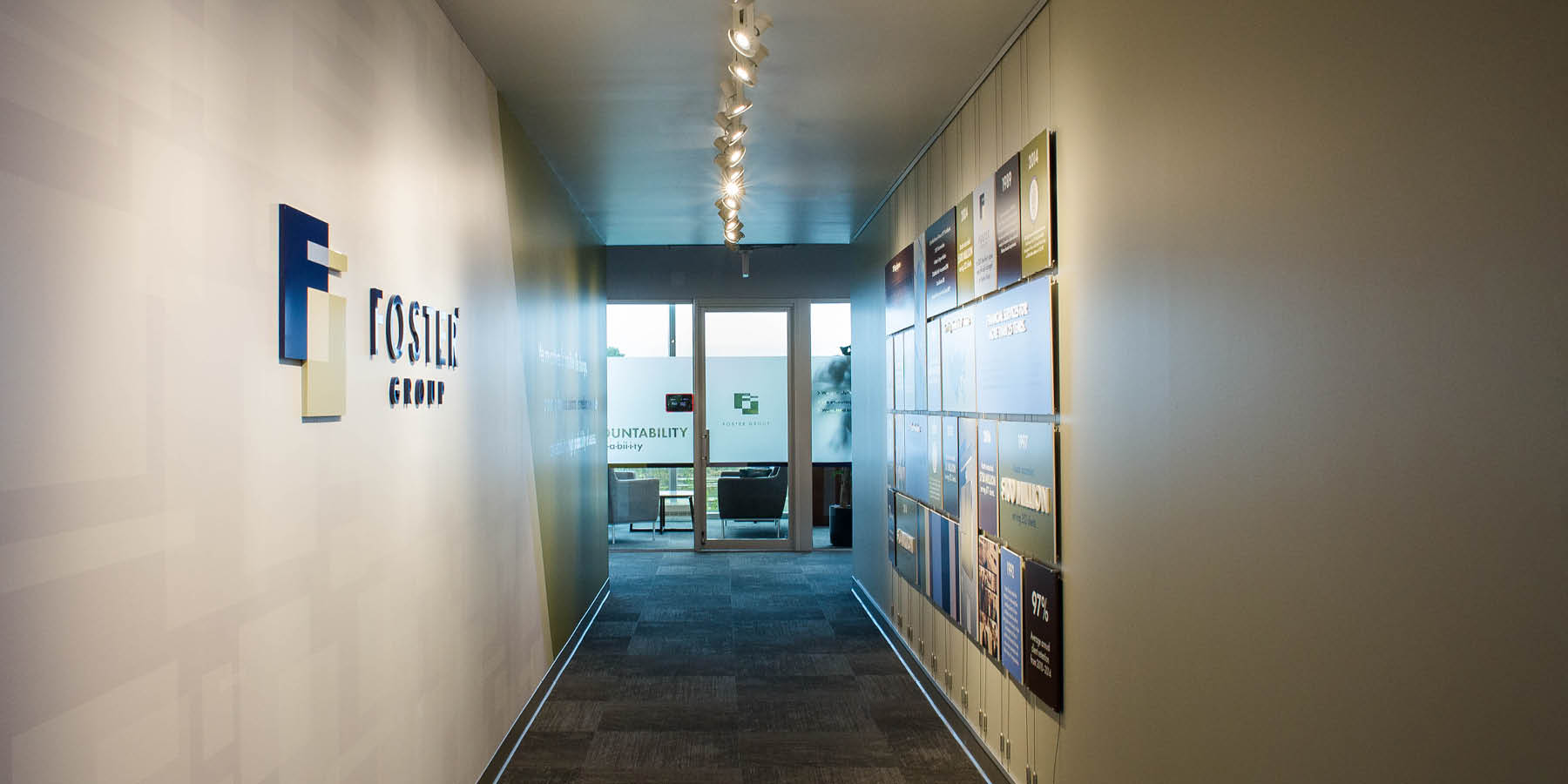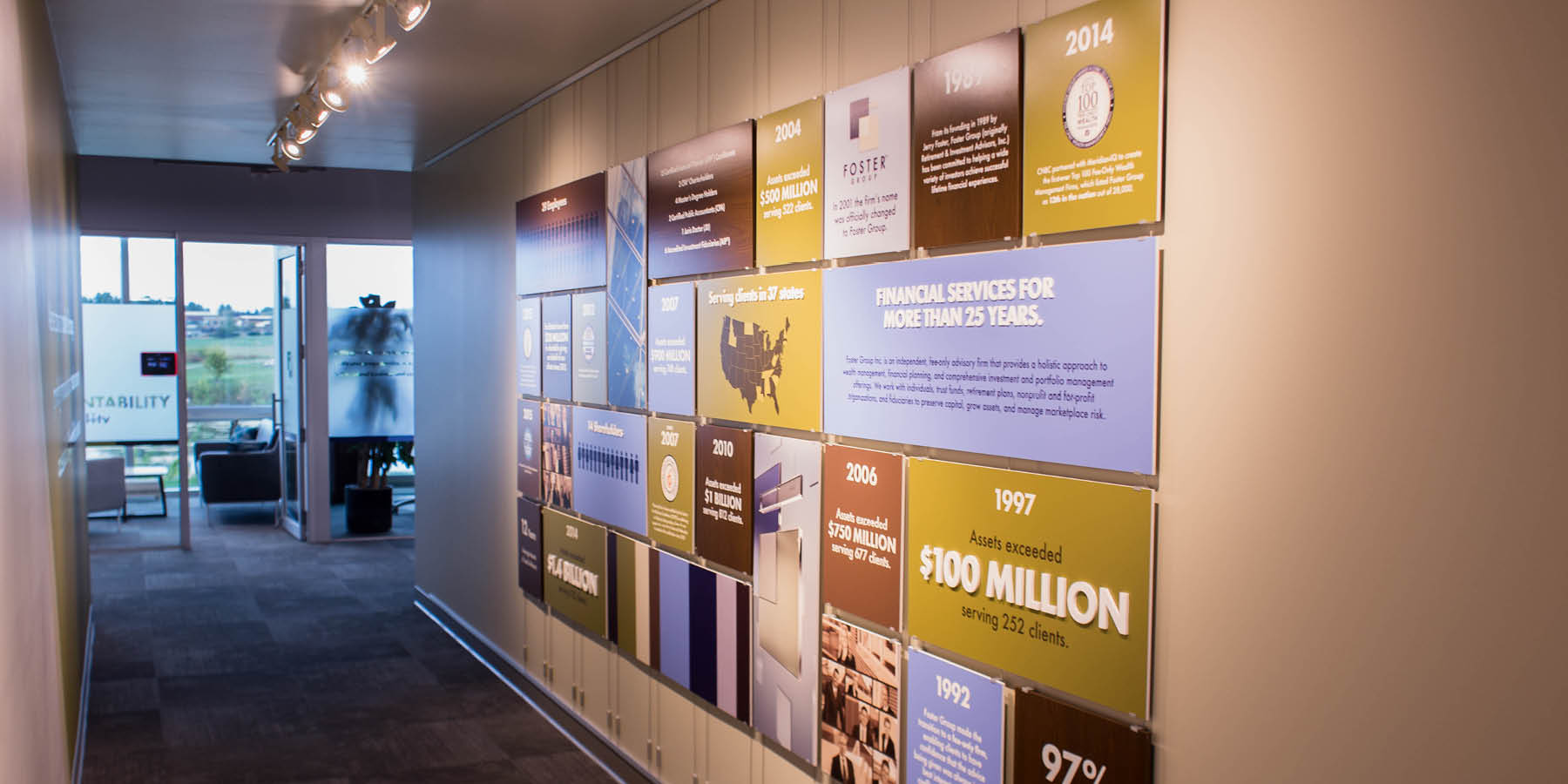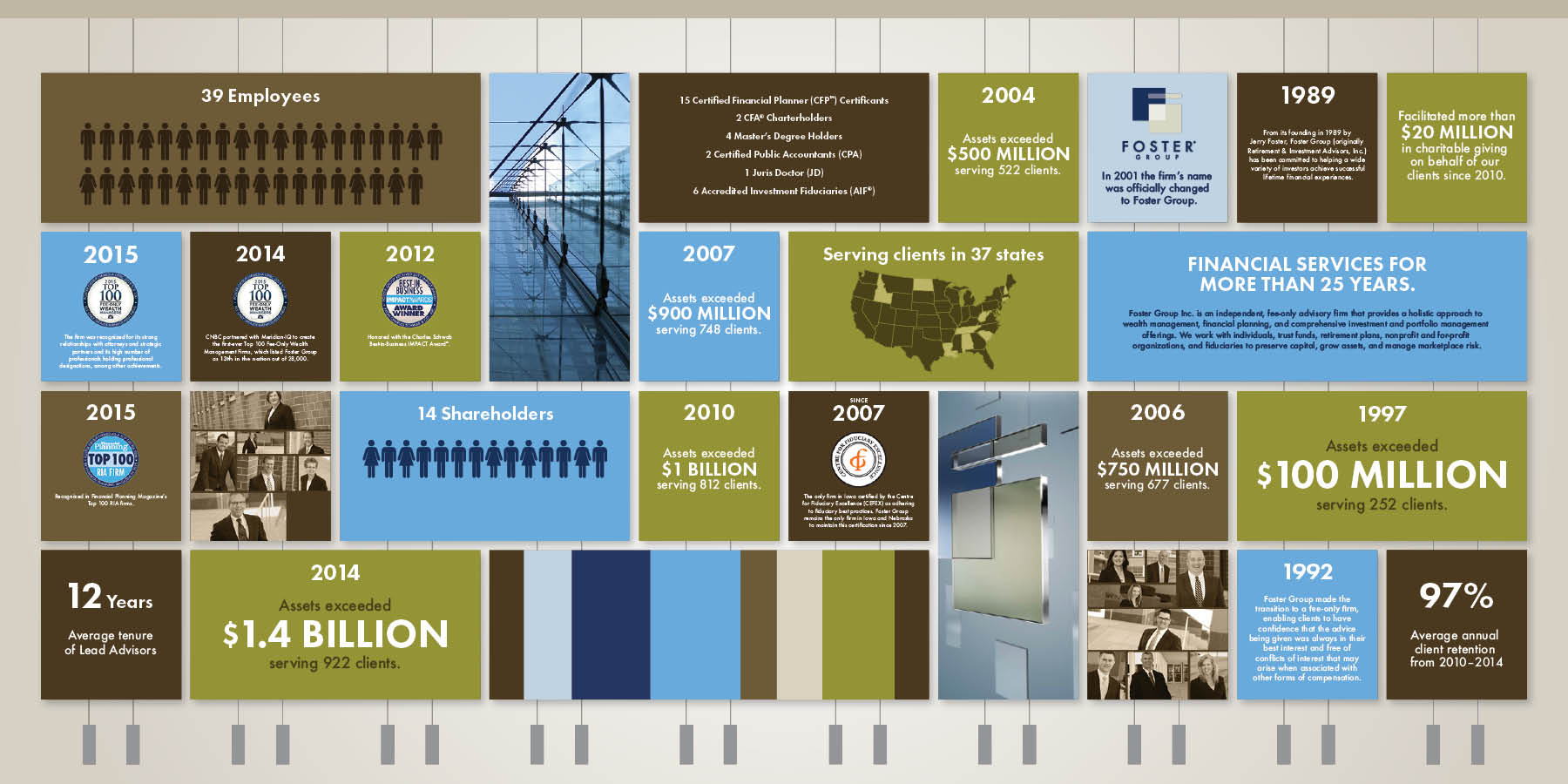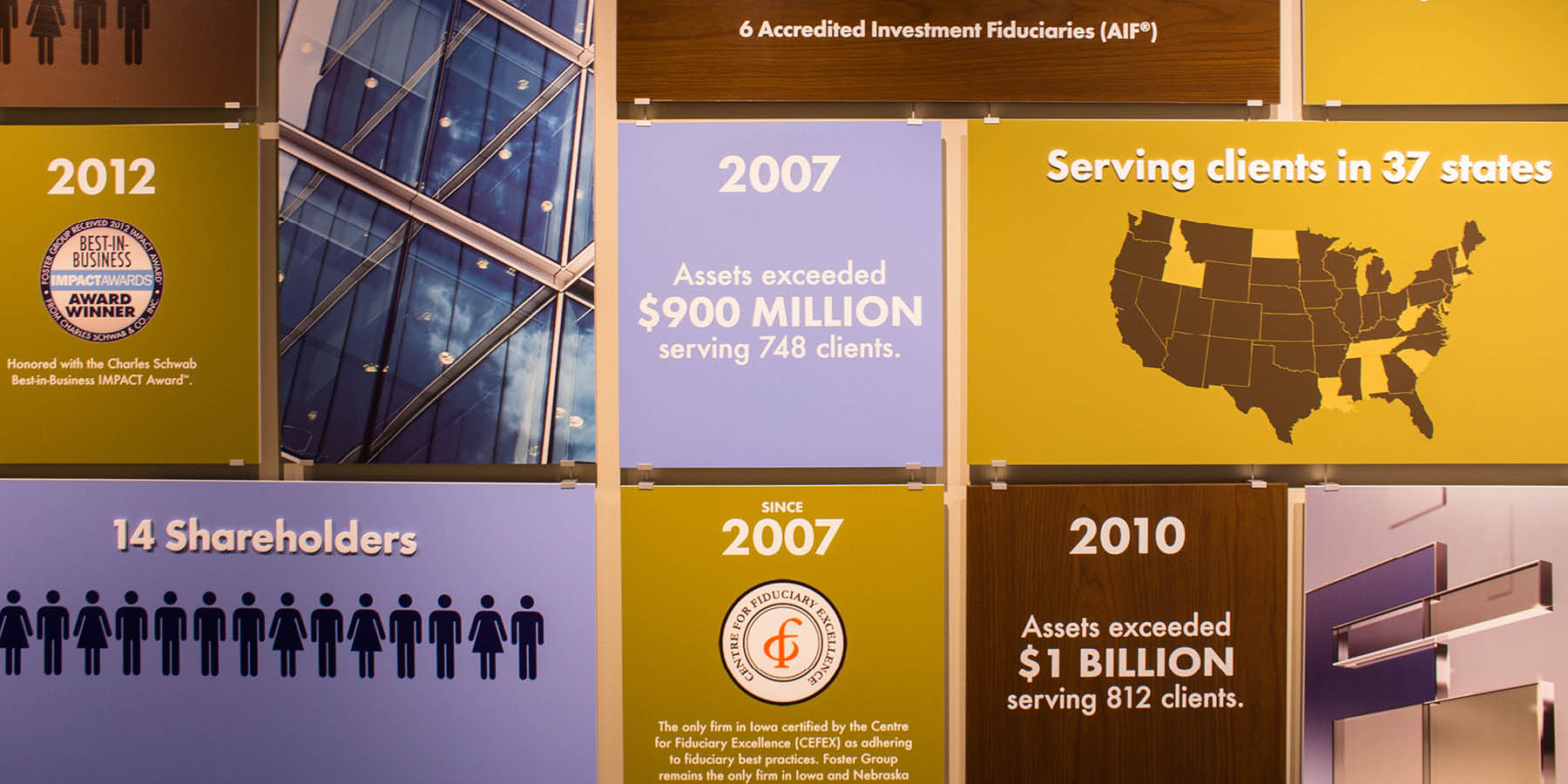 Creating an experience within the office.
818 services utilized include environmental graphics, signage, storytelling, illustration, and wayfinding. We were happy to see all of these custom wall pieces work together to successfully visualize the Foster Group story.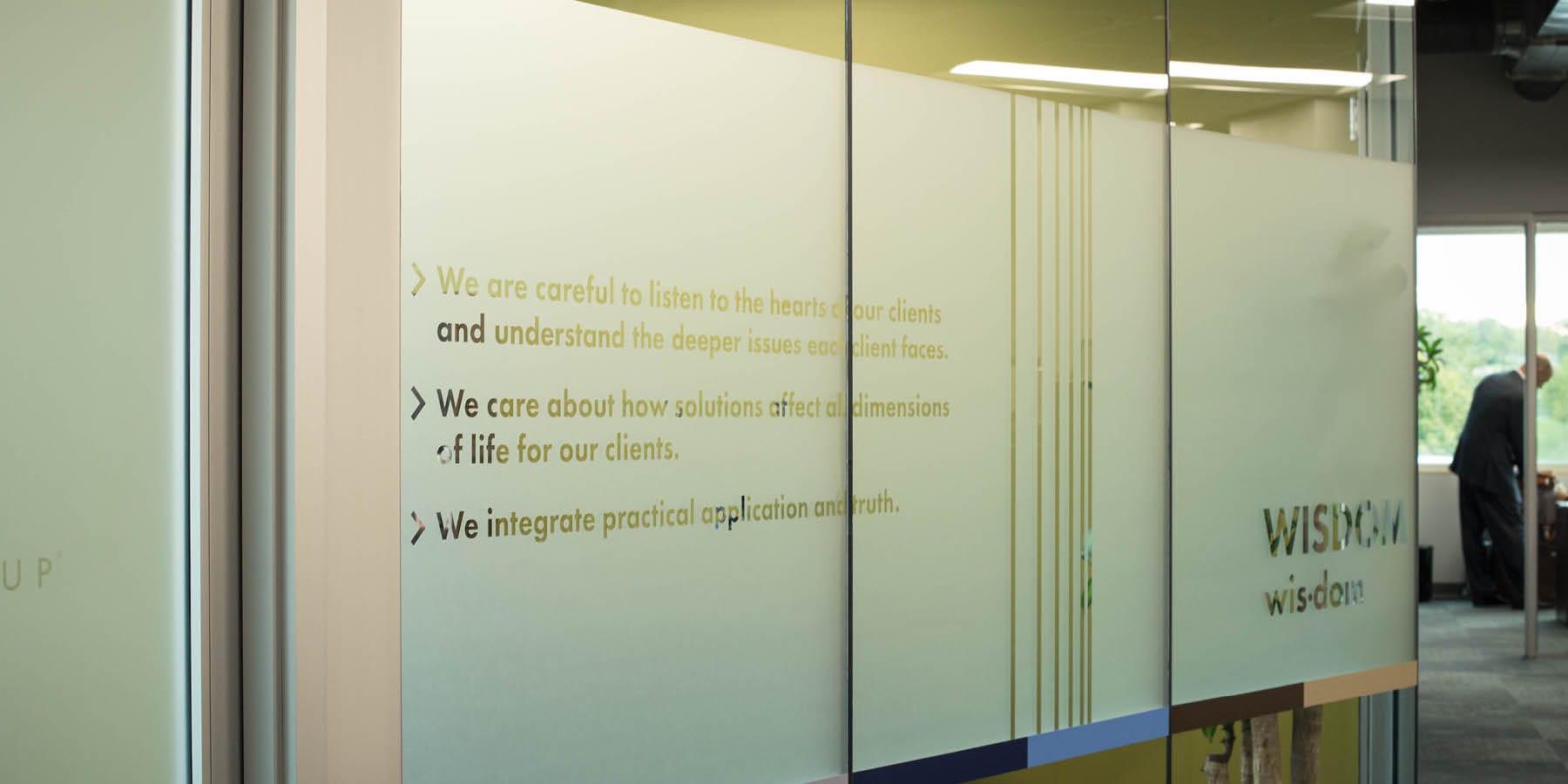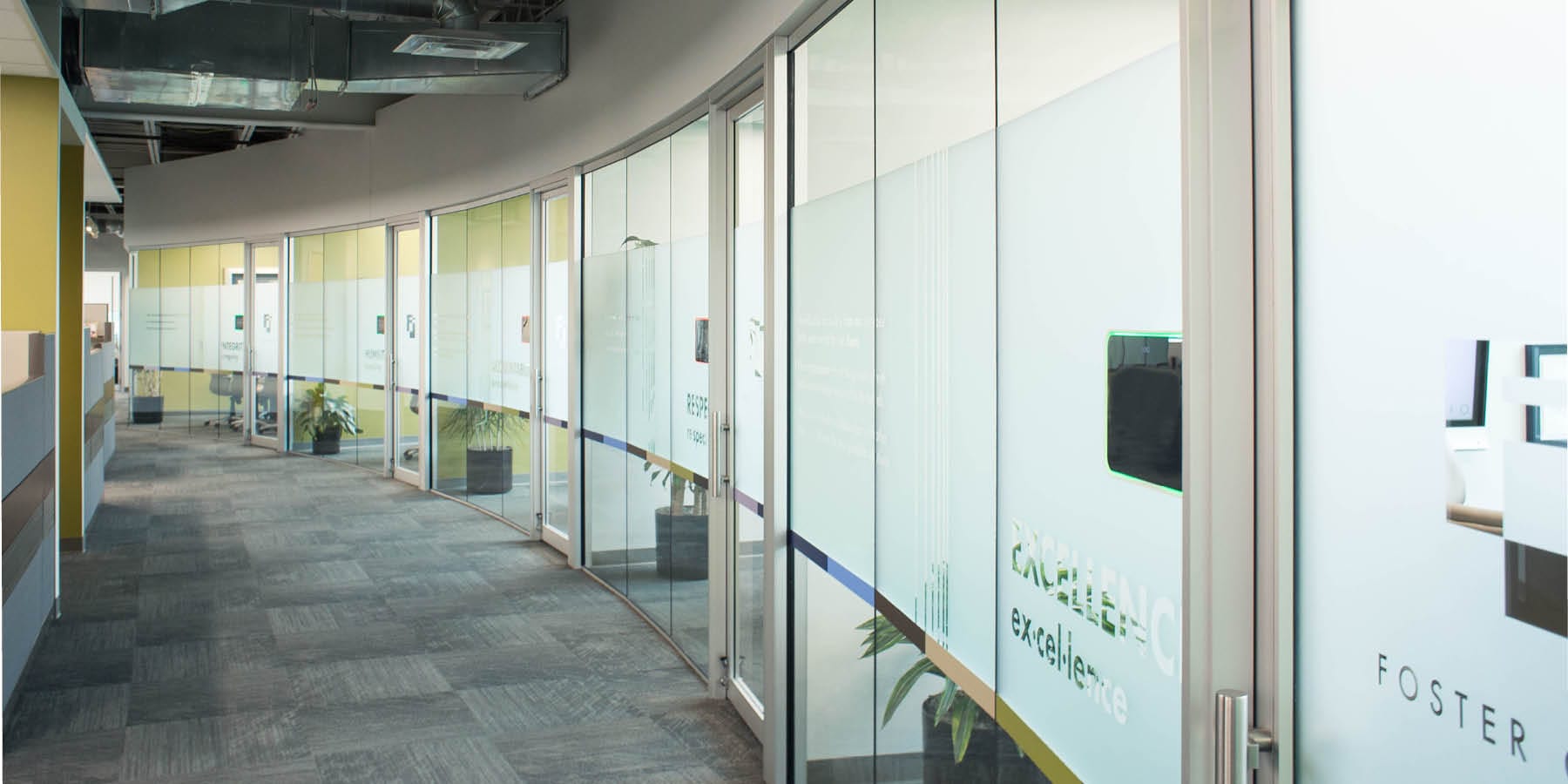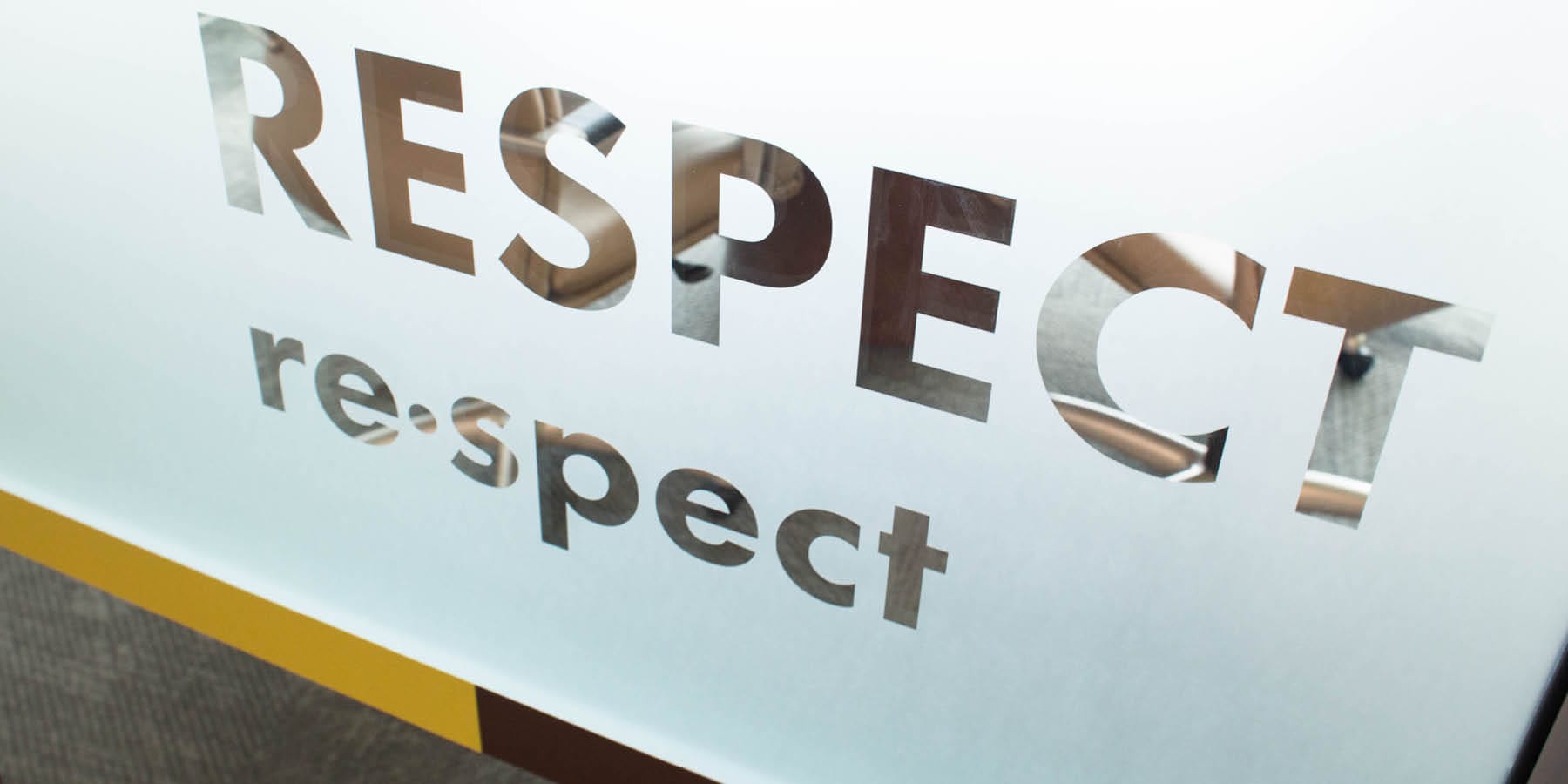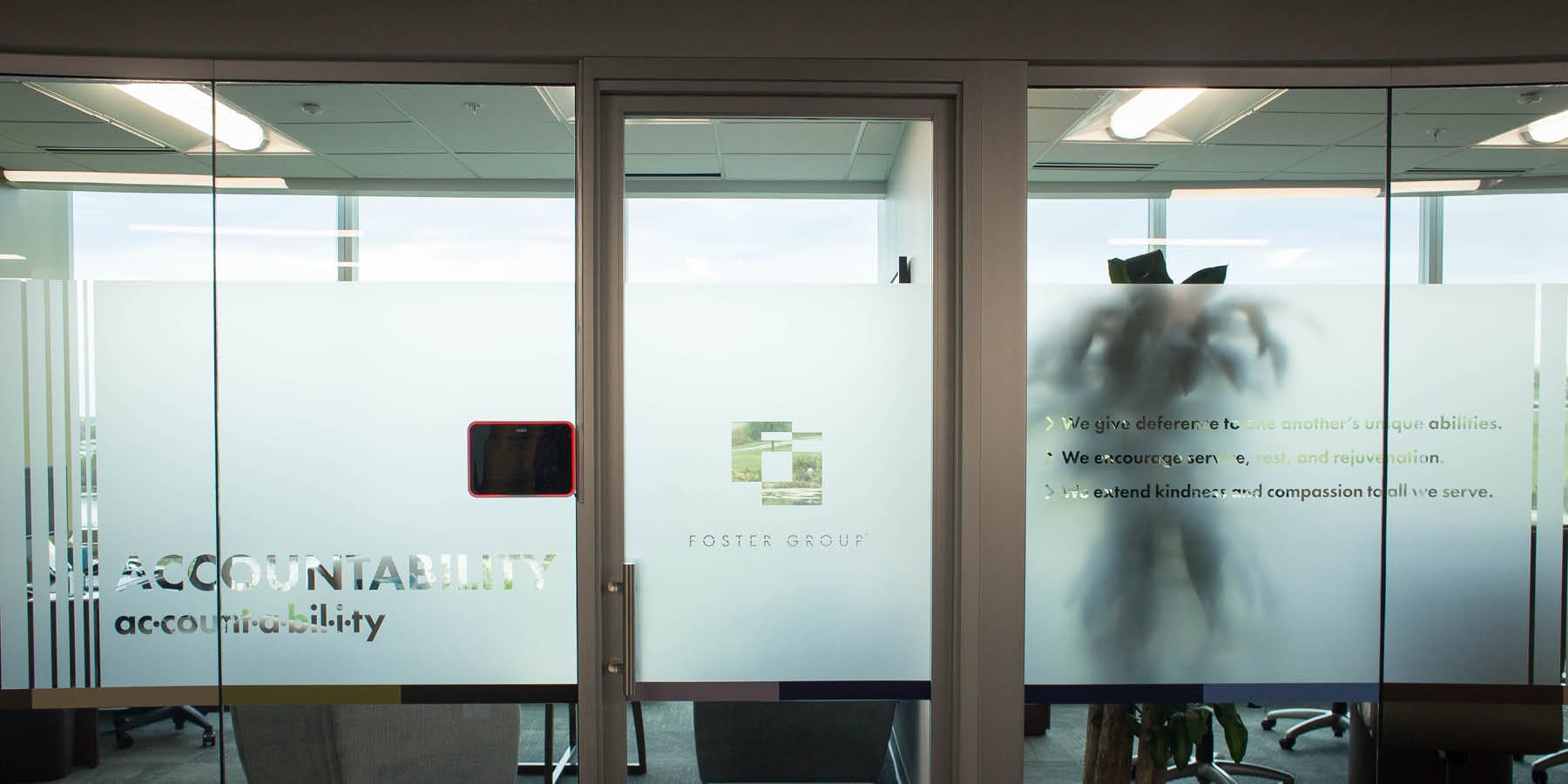 Let's work together and
create amazing things.