Agriland FS
The Agriland FS headquarters is located in Winterset, Iowa. In addition to day-to-day business, this location is used for staff training, recruitment and retention, as well as client meetings & visits. 818 helped Agriland to tell the story of their company through the use of environmental graphics within their space. Wall graphics, photography, wayfinding, signage and other custom wall pieces work together to describe the Agriland history, mission, service areas, company values and goals.
Design projects include: environmental graphics, storytelling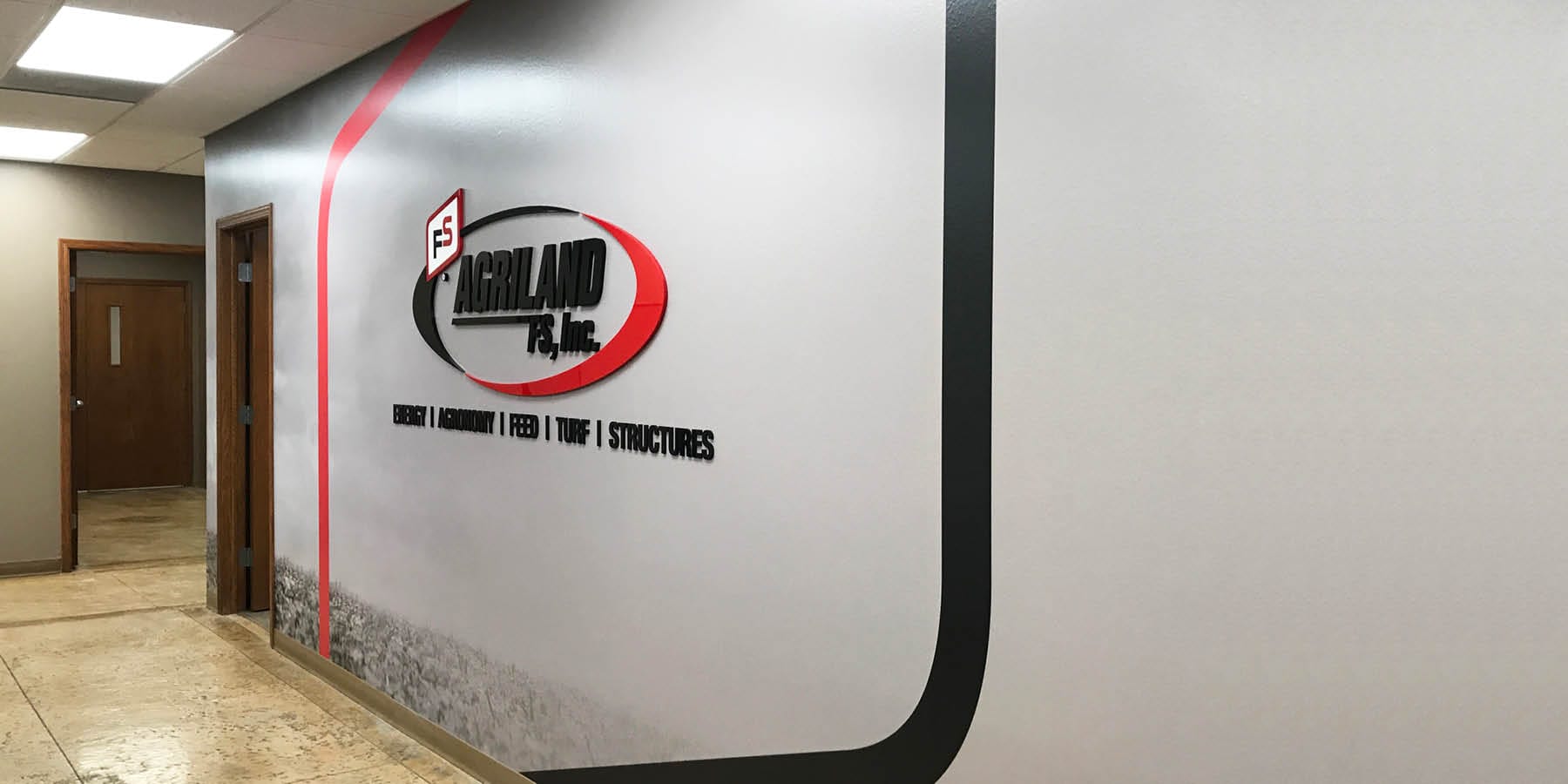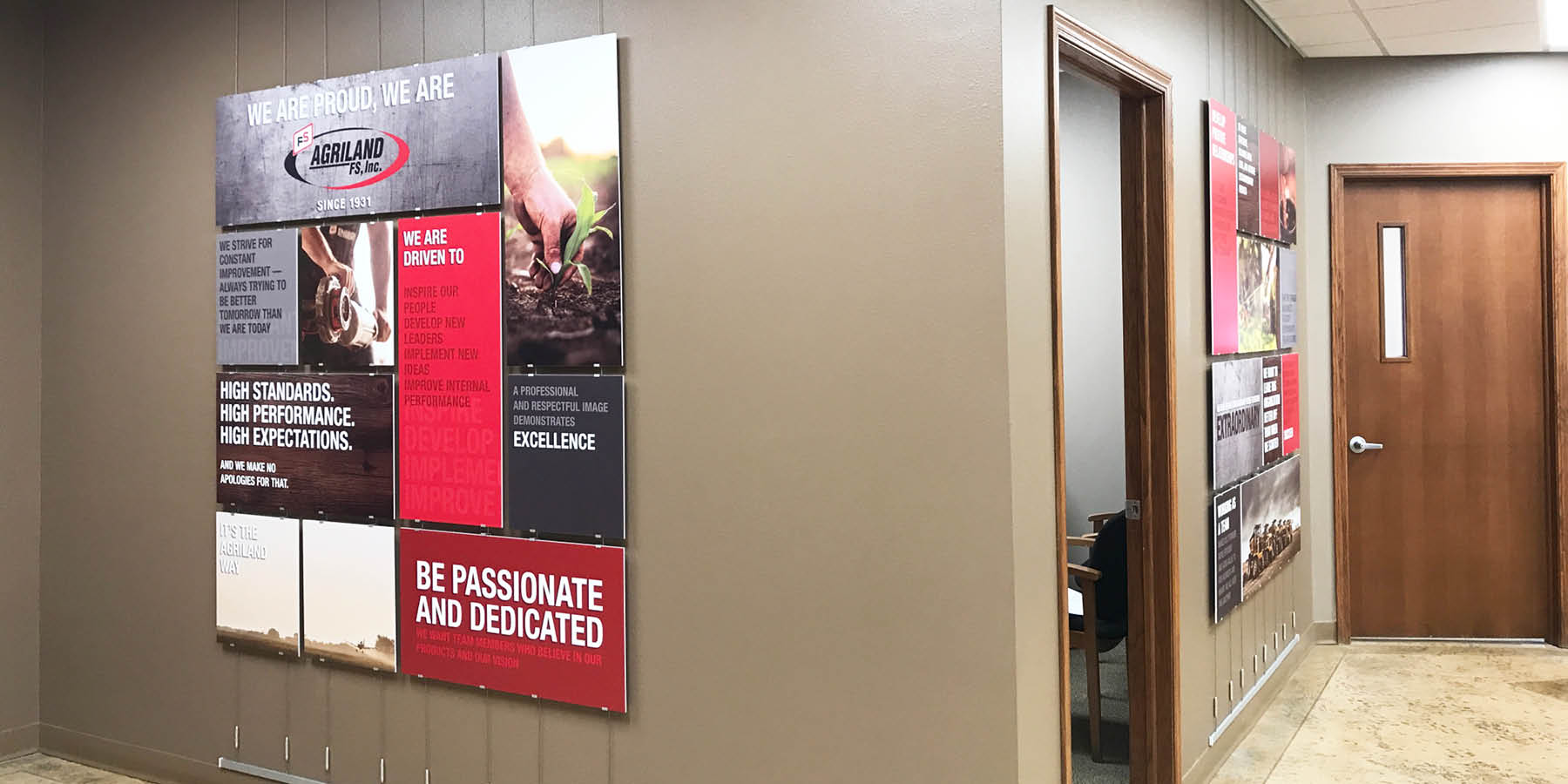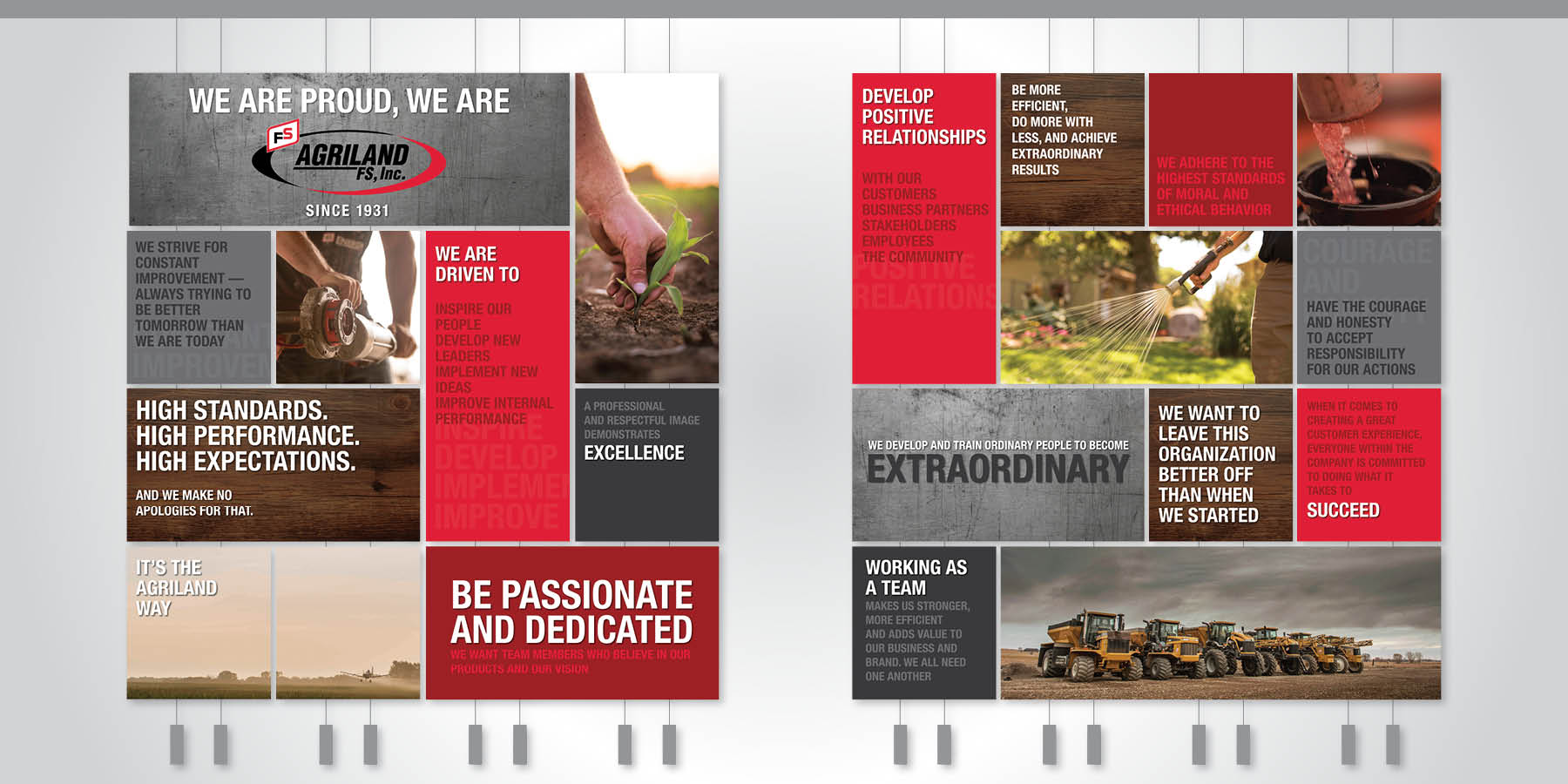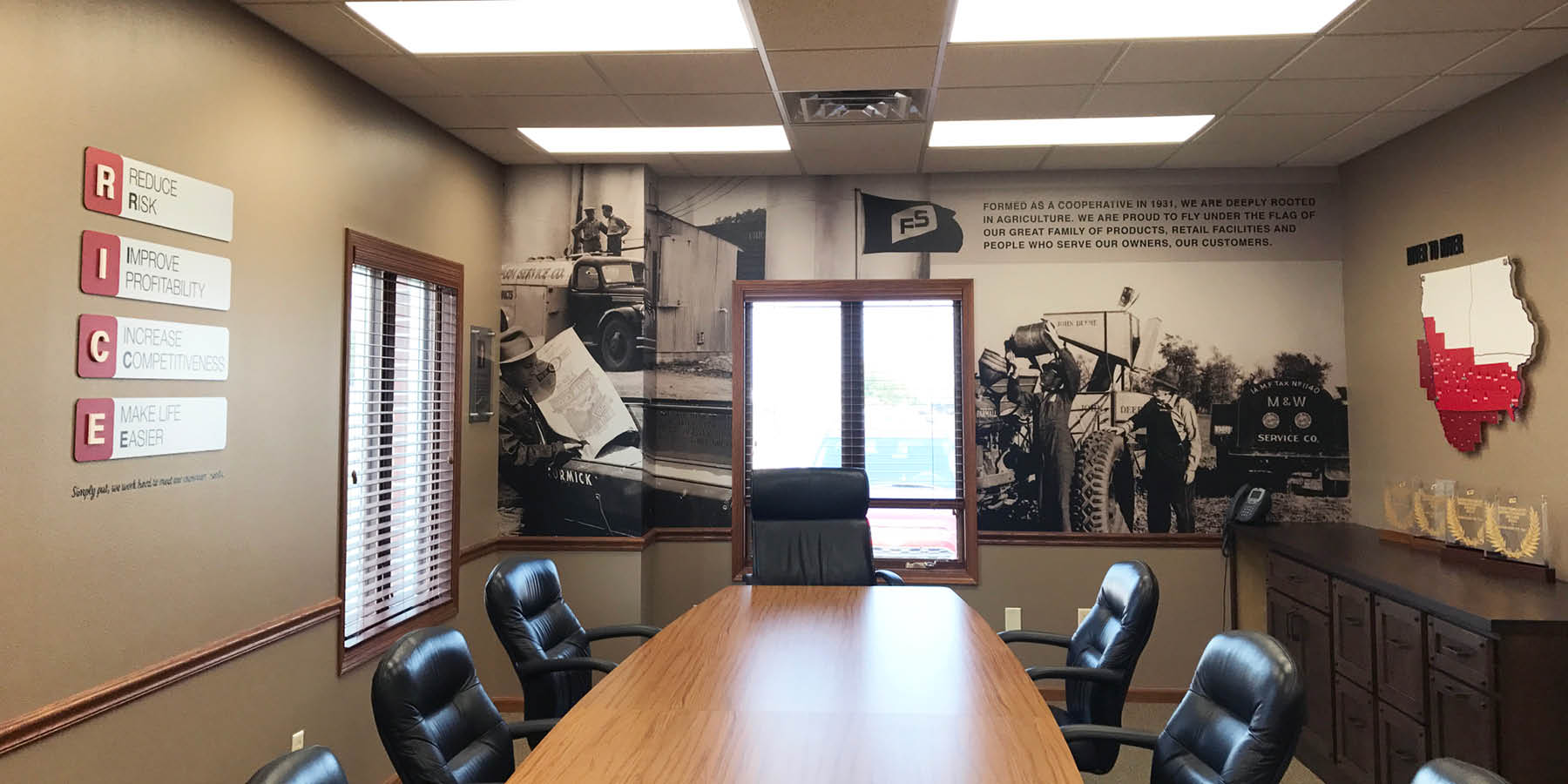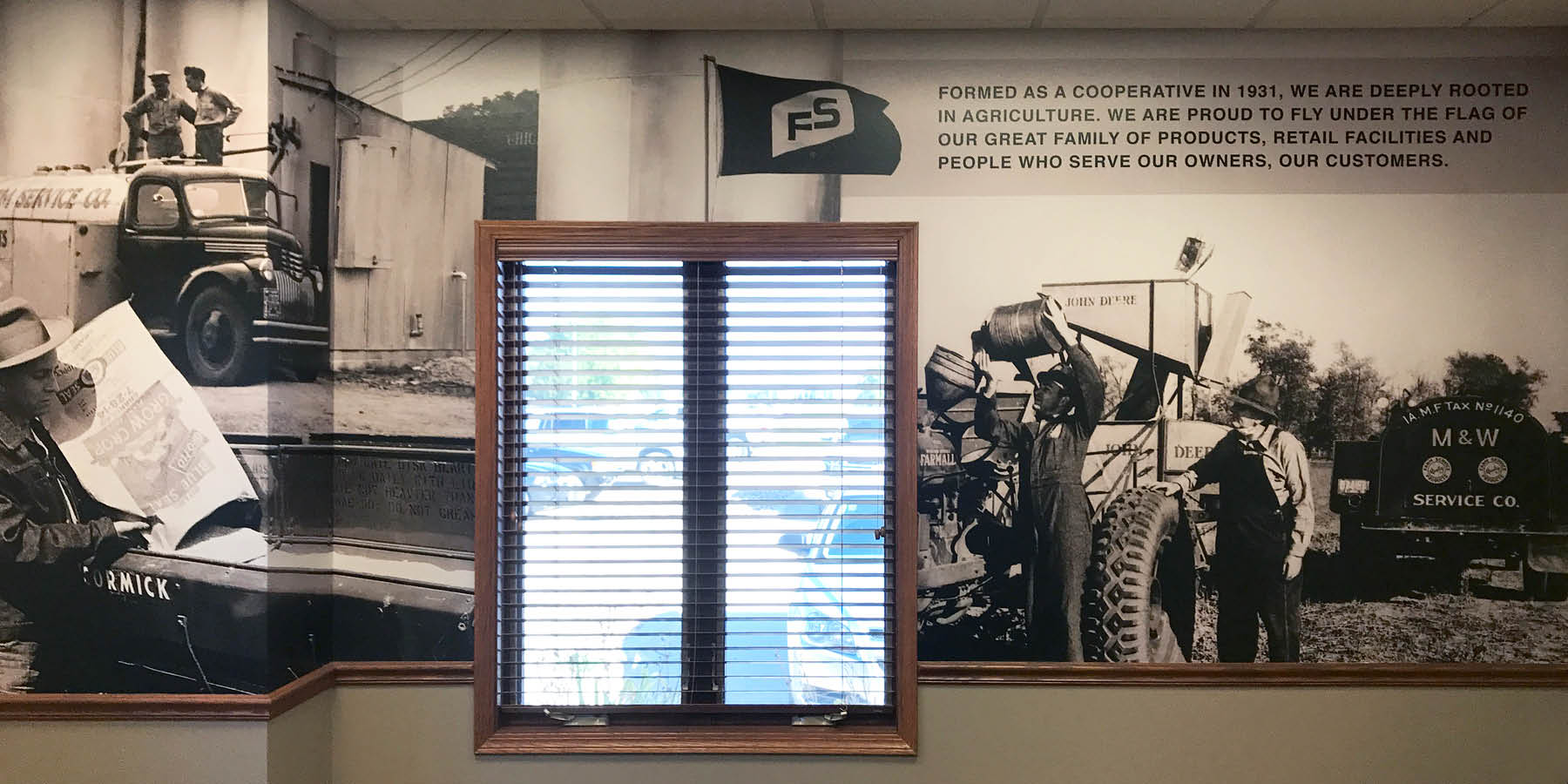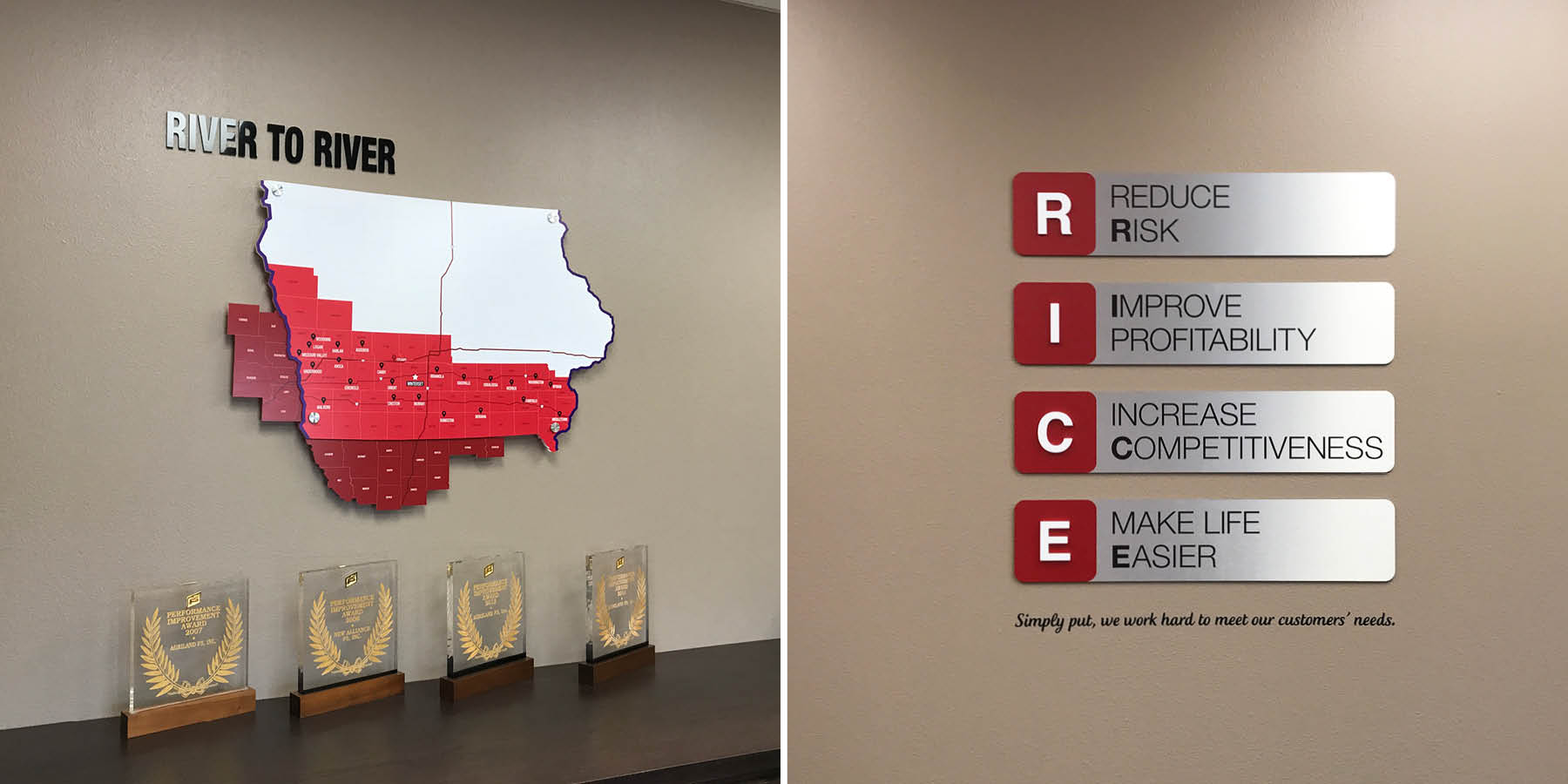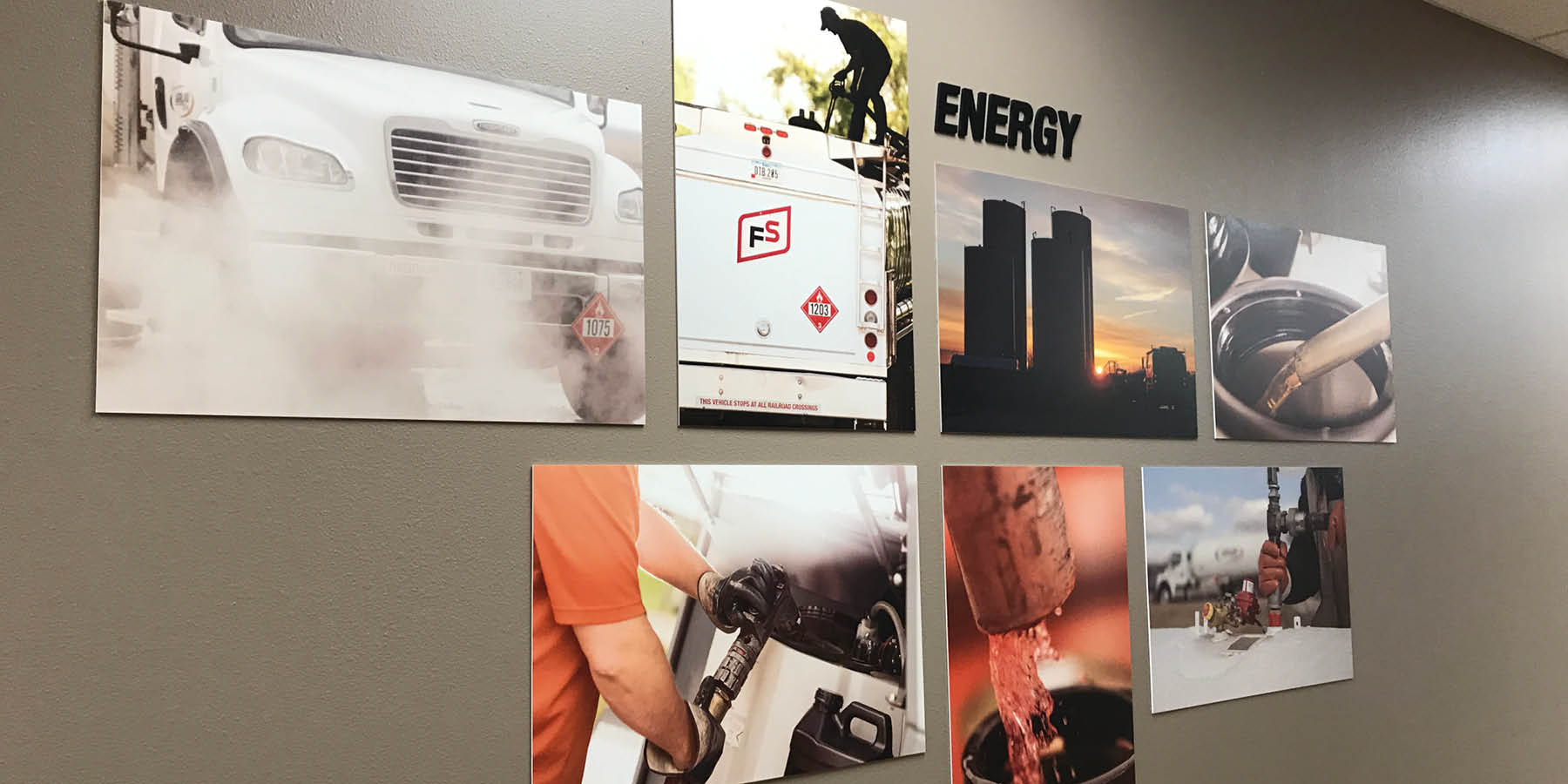 INTERESTED IN DESIGNING AT 818?
Send your resume & portfolio to the email below, and tell us why you'd be the perfect addition to our team! IWantToDesign@818iowa.com