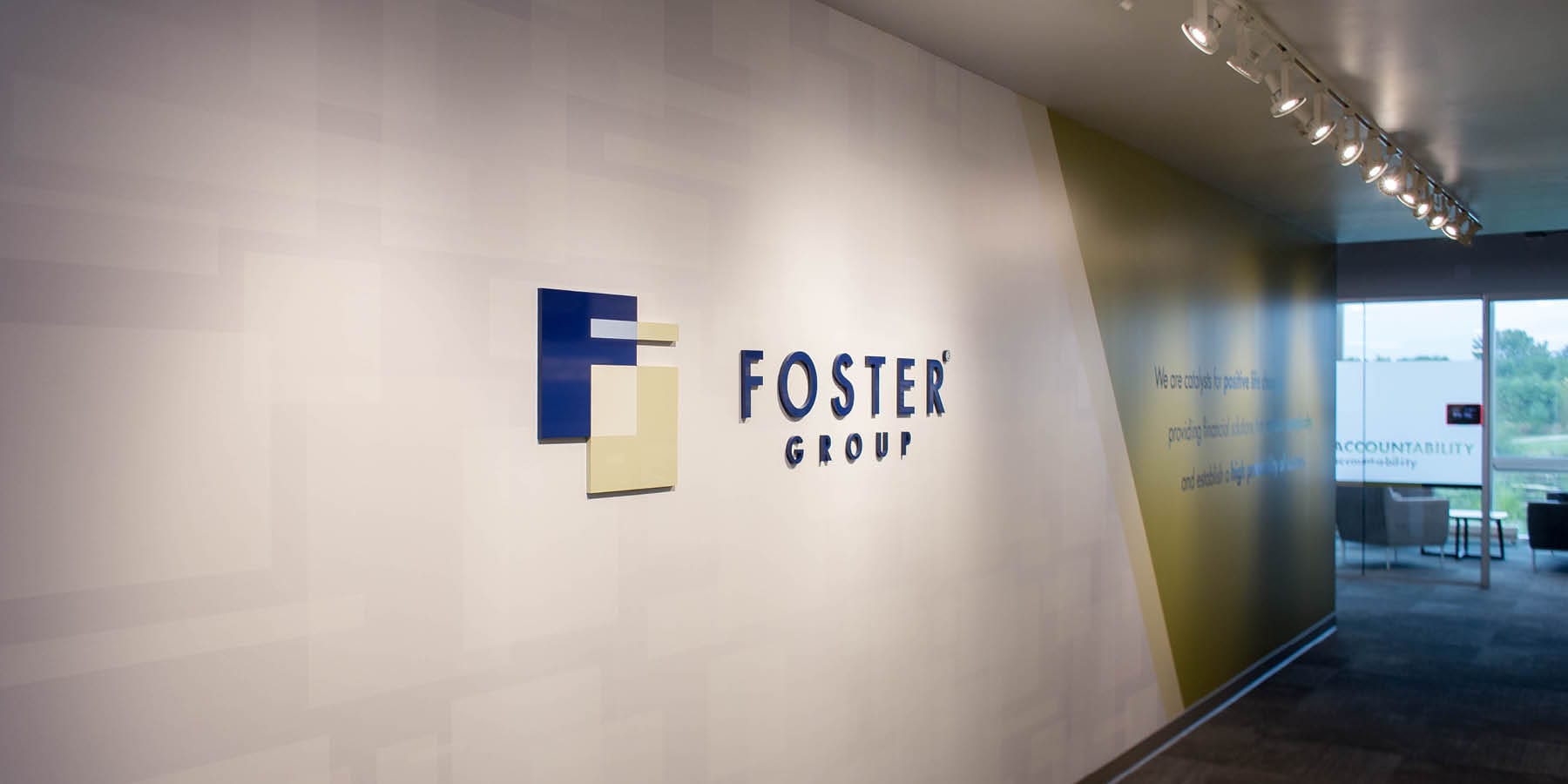 Foster Group
Down the main hallway of their office, a wall graphic with the vision statement and dimensional logo introduces visitors to the Foster Group brand, and a flexible story display visually outlines company stats and accolades, both past and current. This display can be added to and expanded down the 25 foot wall as the company continues to grow. Window graphics were created for the 6 curved, glass-front conference rooms/offices, which highlight the company's 6 value statements, as well as provide privacy from hallway traffic.
Design projects include: environmental graphics package, wayfinding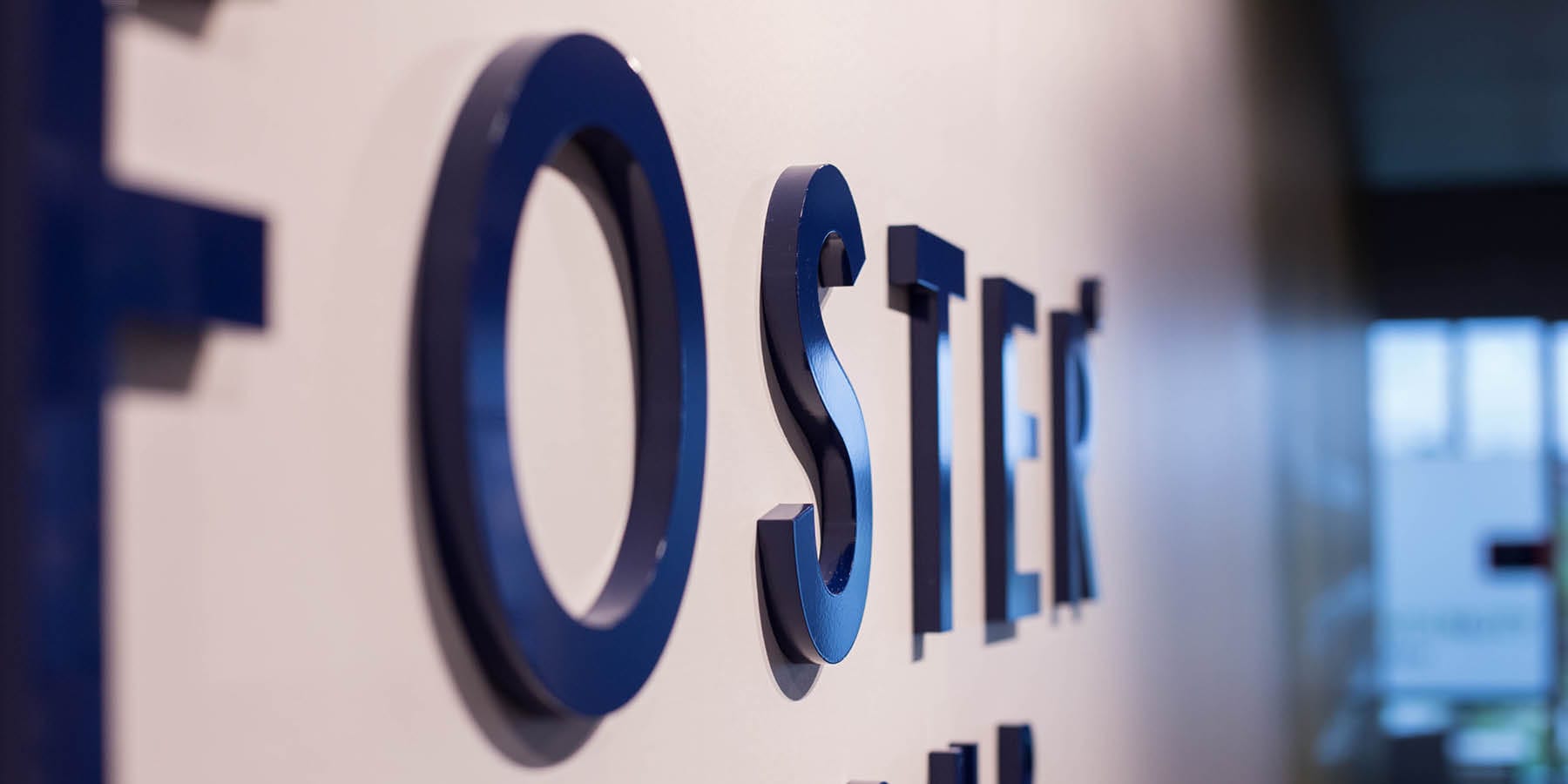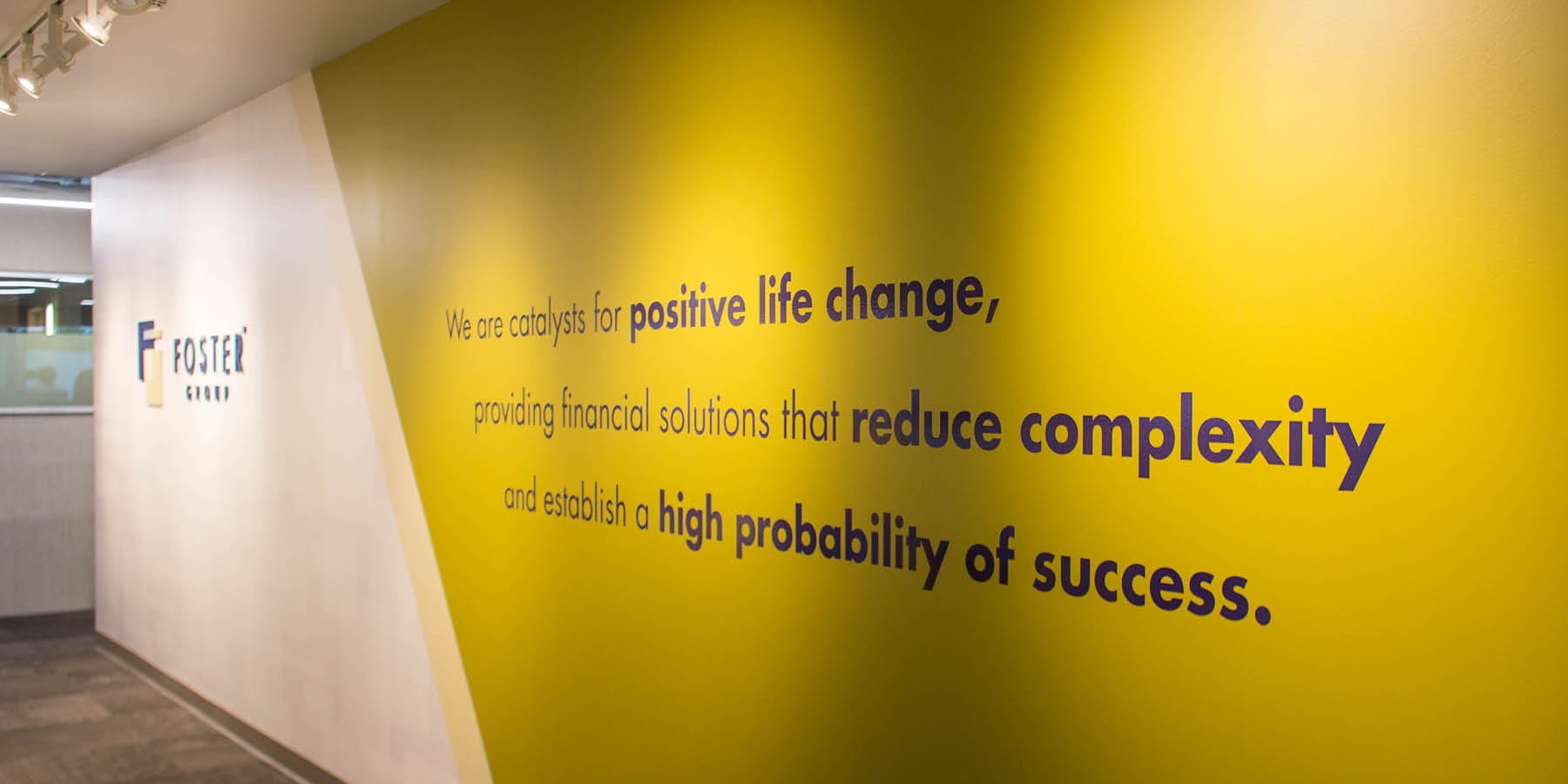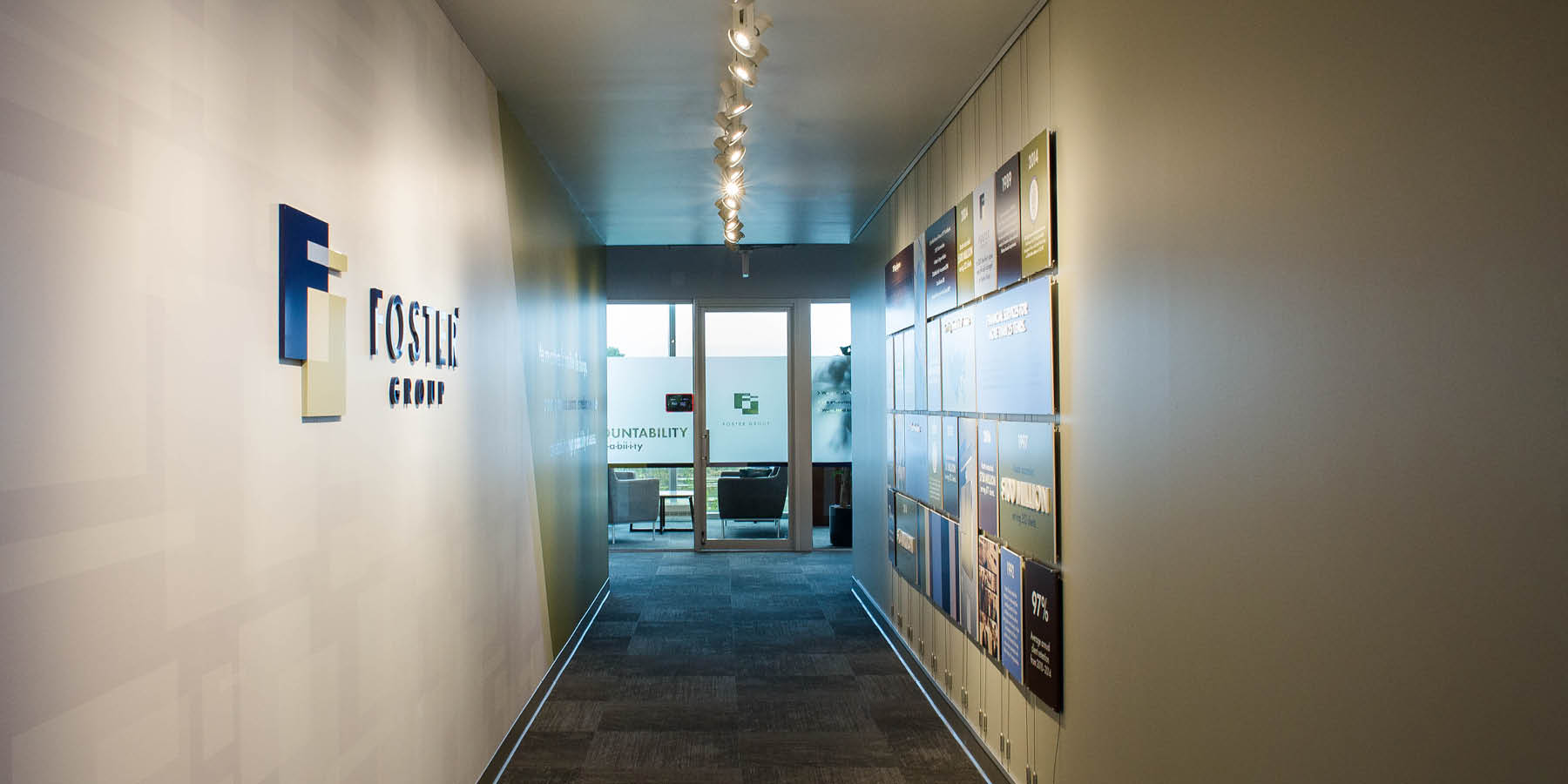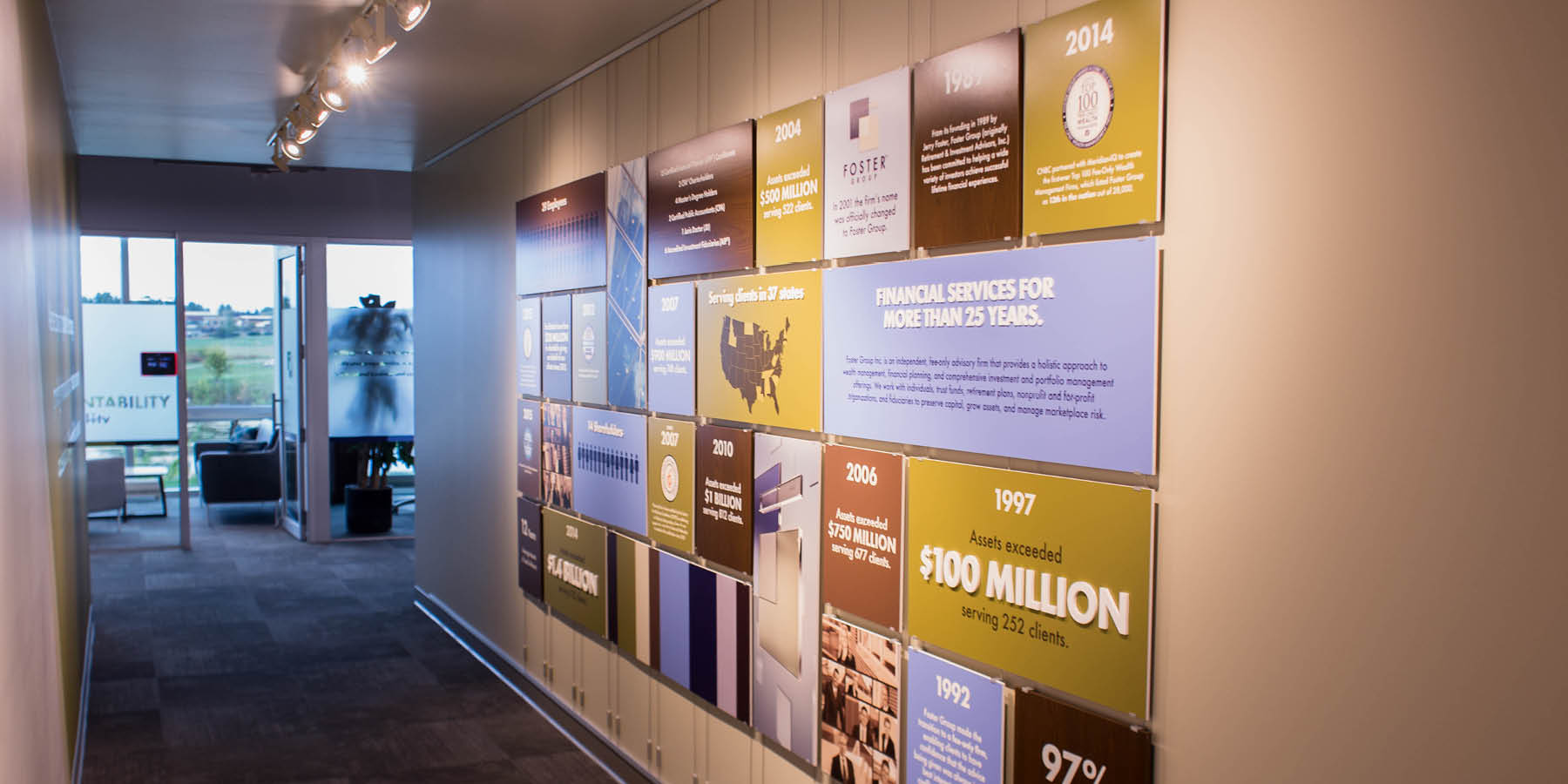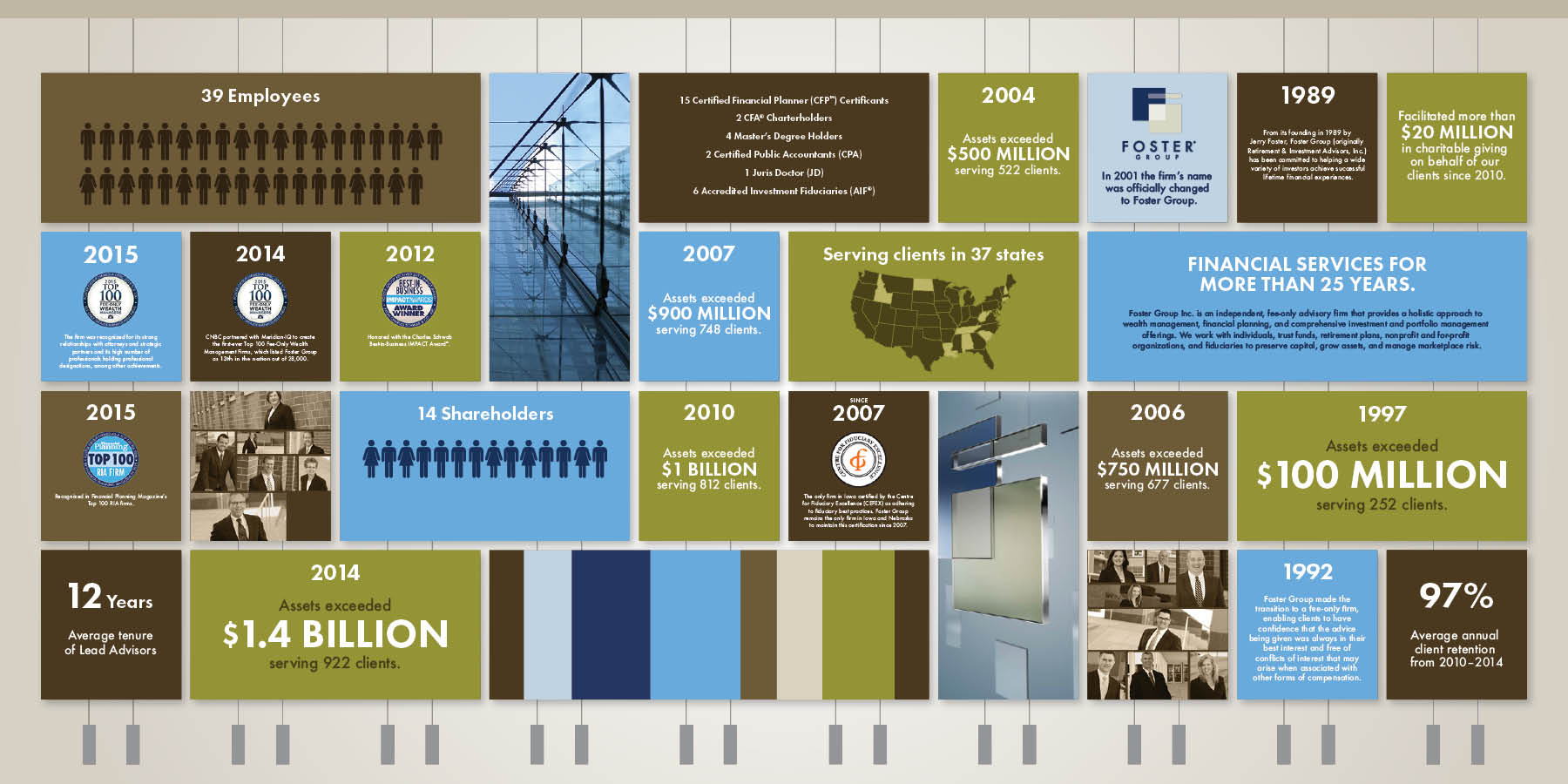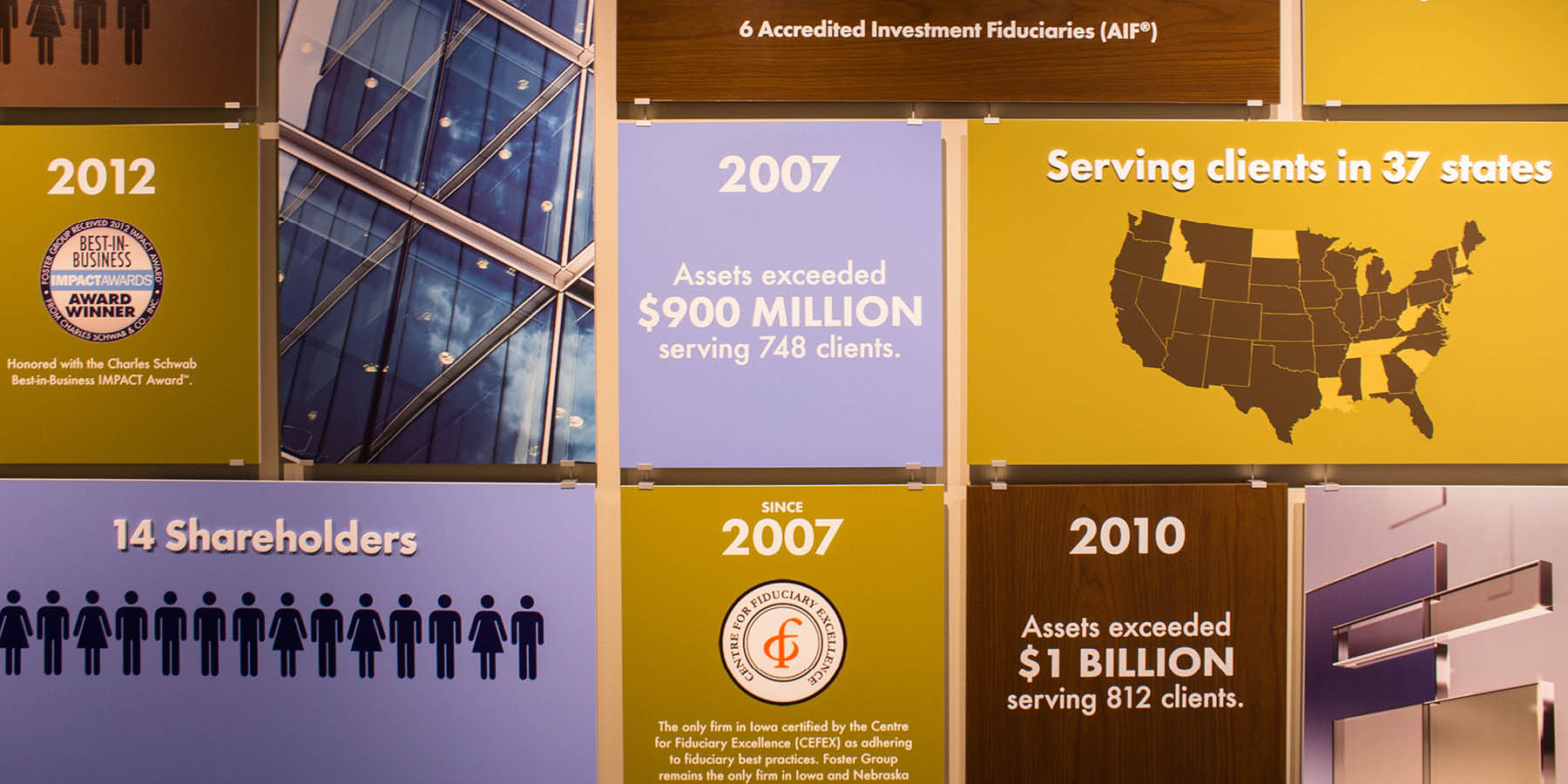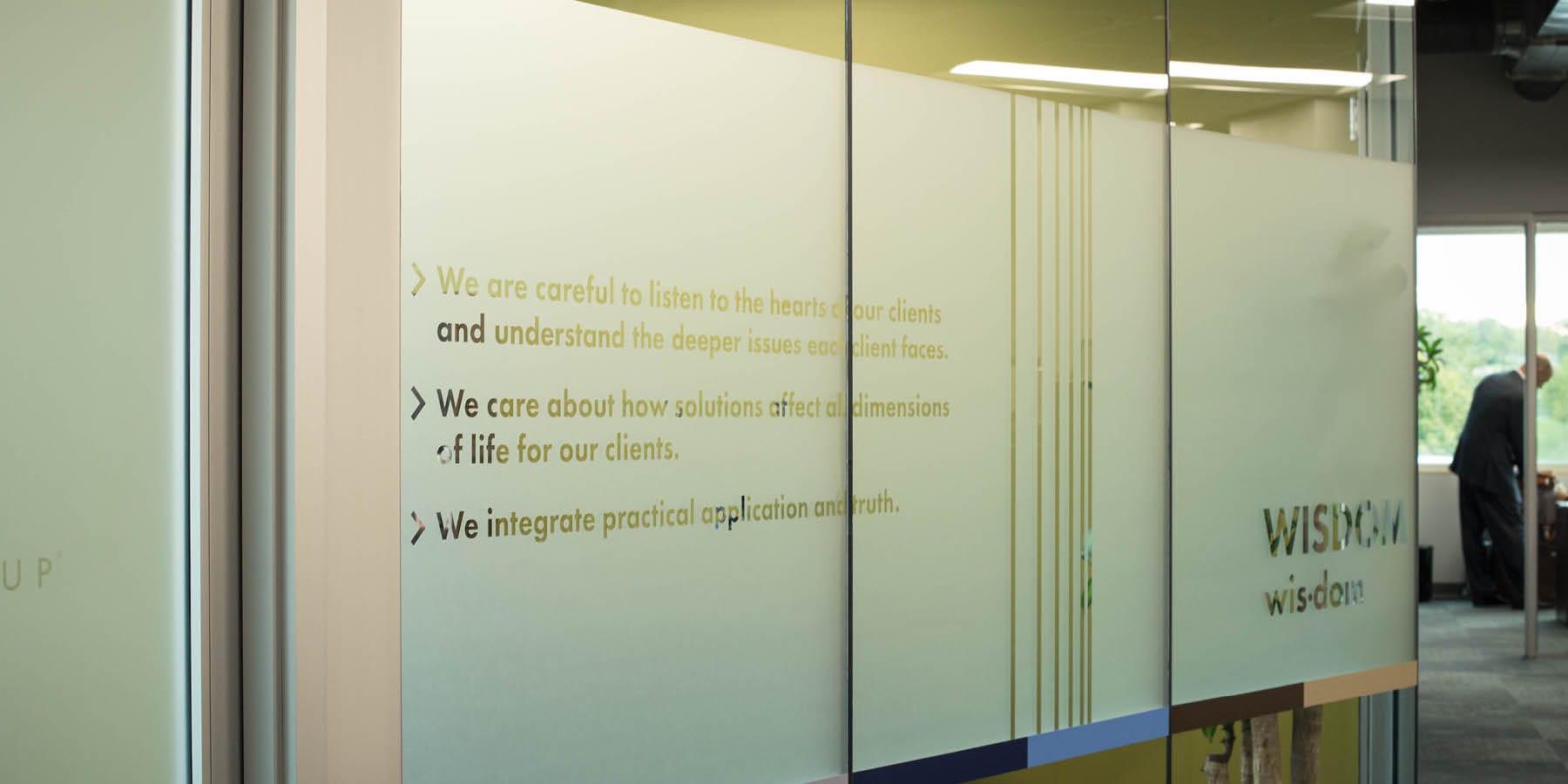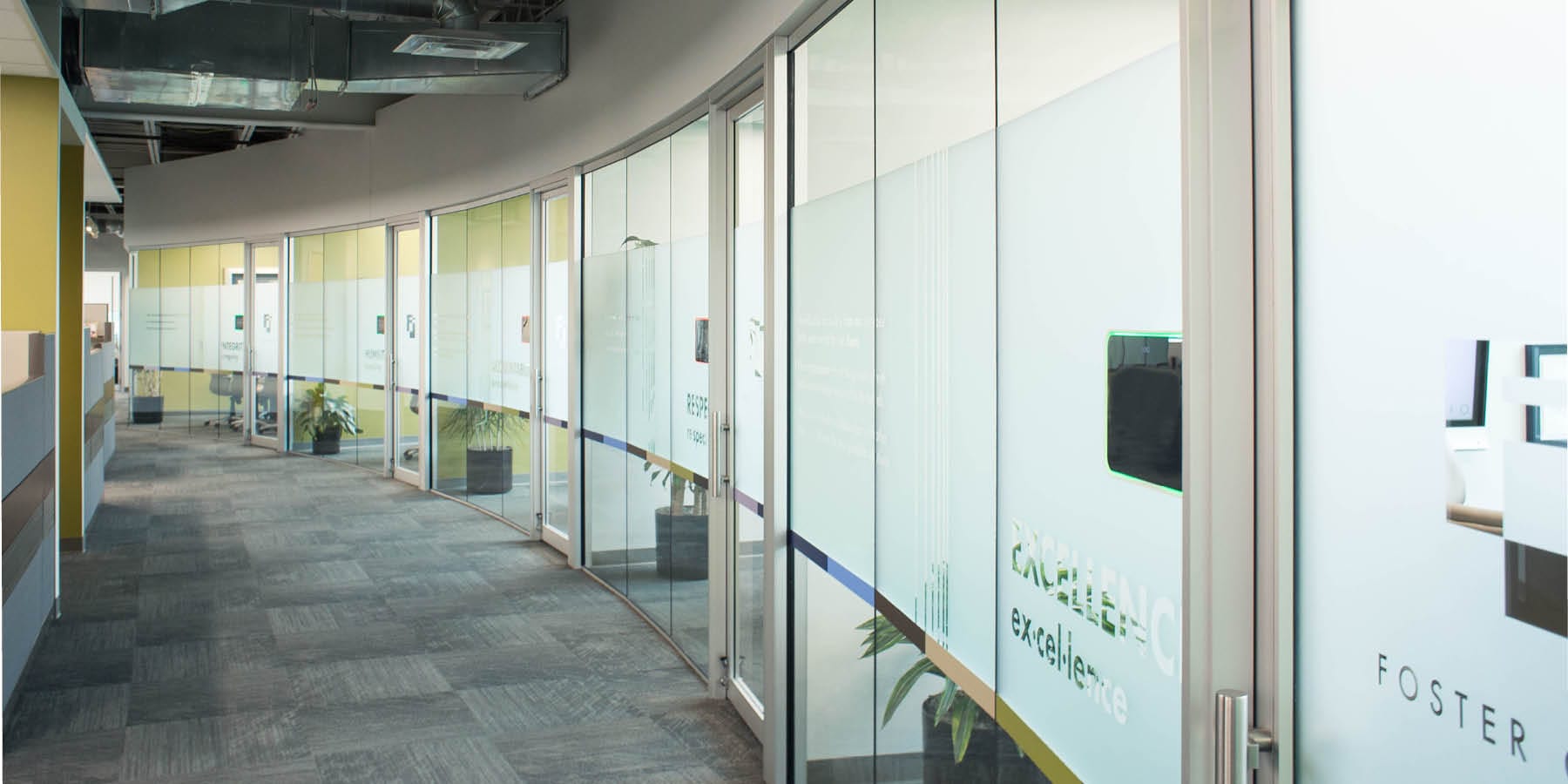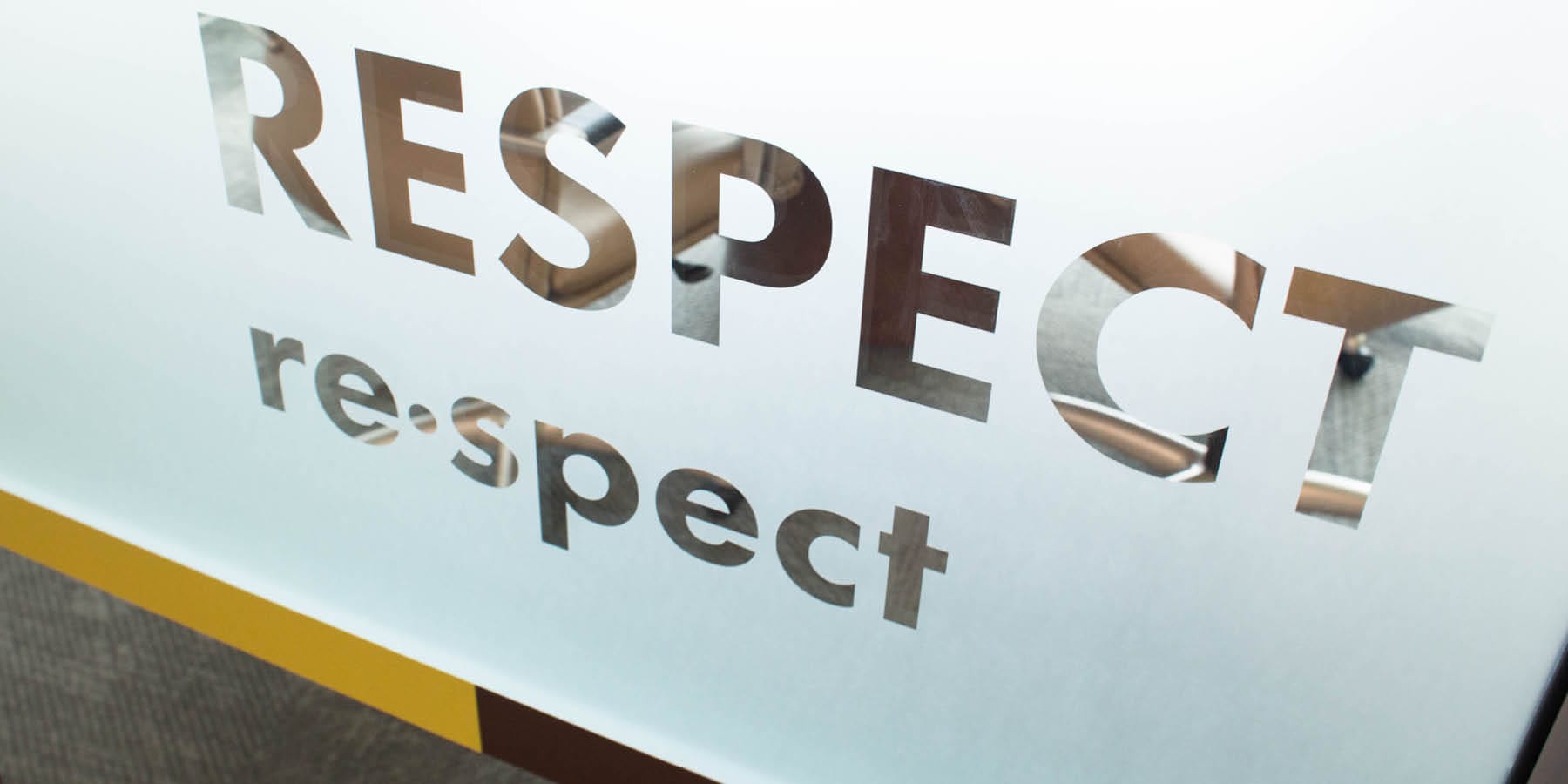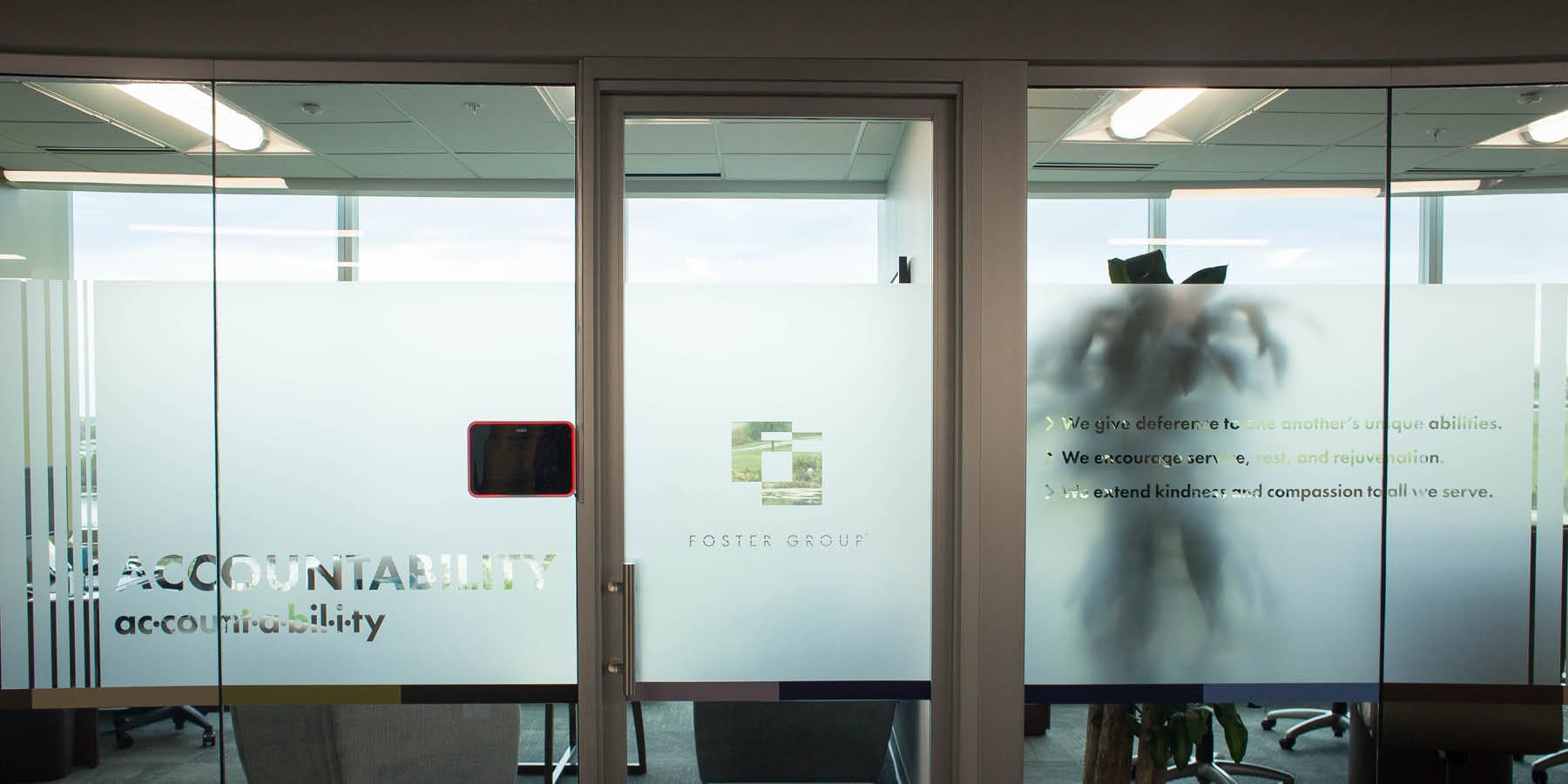 INTERESTED IN DESIGNING AT 818?
Send your resume & portfolio to the email below, and tell us why you'd be the perfect addition to our team! IWantToDesign@818iowa.com